Create Wedding Website for Free
While stumbling through wedding websites keyword, we came through a website called eWedding where you can create wedding website for free. Yes, you read it right, FREE WEBSITE FOR WEDDING.
If you are a newbie and don't know much about website design, eWedding is a great start. You can create a website that will help you plan and share the details of your wedding day with your families and friends. They also offer different packages which definitely include more options. If you just want to have a website for your wedding event where you can put your wedding information and recieve RSVP's , you must try this free website builder.
Create Free Website
Some other great features include:
10 MB Space
Photo Storage (Limited in free package)
Photo Albums
Flash Splash Page
Background Music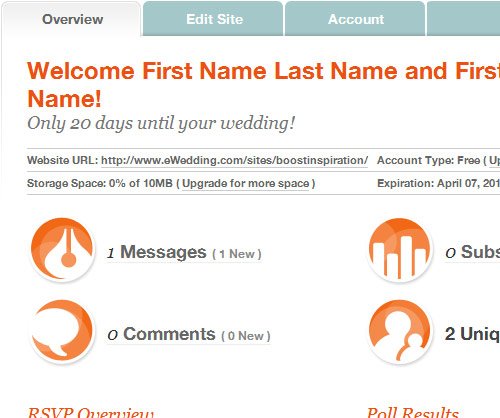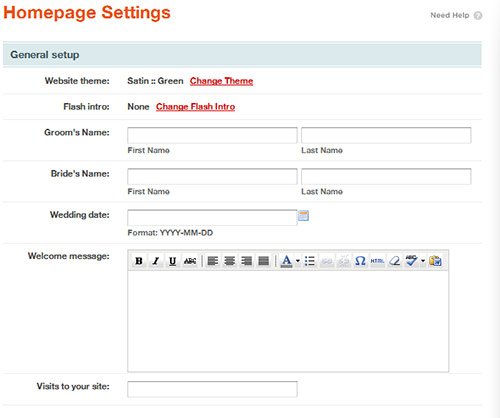 You can use this website for an excellent way to have your guest be able to log on and RSVP, leave comments, and have a more interactive way to get involved. After the sign up and website creation, you can ensure that everything has been taken care of and it will help you enjoy your special day.