20 Fresh Examples of Flat Website Designs
Flat websites are very in currently and they have gained even more fame especially due to major companies like Apple and Microsoft/Windows as these have incorporated the flat theme in their own software designs. Flat websites are very simple and to look at and besides they are refreshingly attractive to all the viewers. Flat websites usually have mute colors and they use several blocks with different backgrounds to differentiate and separate them from the rest of the website and other content. But as already mentioned above flat websites have become a bit common because they are the current prevailing trend. All the designers want their website designs to look unique and stand out in the crowd from all the rest of the websites. For this purpose designers introduce new techniques of presenting content in their websites that are unique for the viewers and impressive for the peers. Colors also play a major role in making a website a hit among its users like background colors, foreground colors, colors that separate different areas of the website, font color and many other aspects combine together to form one ingenious and expertly designed websites that will guarantee soaring results.
To help inspire all the website designers we have selected all the latest and most unique flat website designs. All websites featuring in today's collection are wonderful works of art by professional website designers and they can be your muse for creating an amazing website to experience and behold.
Design Furniture handmade in Berlin.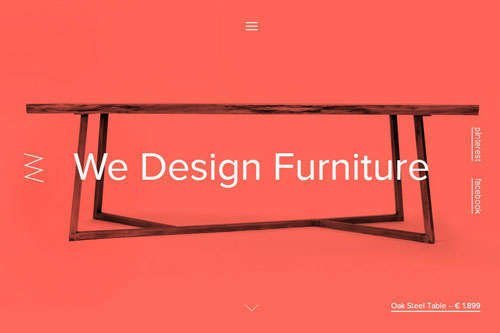 Alessi, the Italian Factory of Design, presents the product catalogue, the collections, the designers. Enter the Alessi design world.
Creative web agency based in Stockholm, Sweden. We create beautiful design, powerful code and cool ideas.
Digital Agency with representative offices in Dubai and Belgrade, specialized in App Development, Social Media Marketing and Online Advertising.
By the end of 2014 the world's 3 billion Internet users will be sending 3 million emails per second – find out how each one makes its way across the web.
Semplice is the first fully brandable & customizeable case study portfolio system based on WordPress. Designers, you will love it!
Specialising in the building and design of her client's homes Sophie Peckett Design studio creates inspiring interiors that maintain a delicate balance between form and function.
E-commerce site for type foundry Fontsmith that details the subtle nuances that lend the fonts their unique character, along with the craft and skill required to develop them.
The belief that great experiences build great businesses.
The website is the digital version of Harper's BAZAAR magazine. It is the number-one selling luxury fashion title in Australia. BAZAAR features breathtaking fashion photography with exclusive.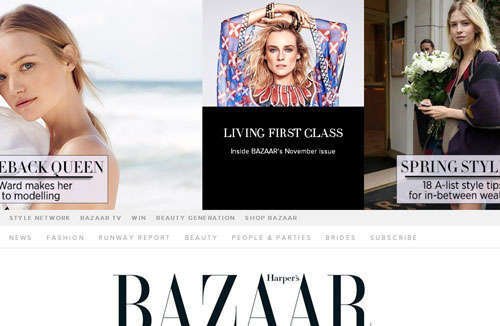 New Lois Jeans campaign for Autumn-Winter 2014.
SOnline collection of quotations and picture quotes, featuring thousands of topics and authors.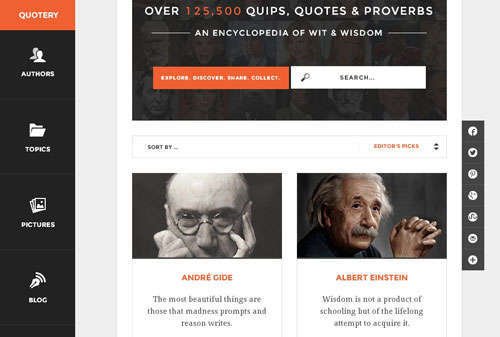 Awesome tasting coffee delivered directly to your doorstep anywhere in Australia. This website has been designed to bring the best coffee to offices or homes in just a few clicks.
Kommigraphics Design Studio is an awarded communication agency, based in Athens Greece. We provide branding, web design and integrated marketing communication services.
Locomotive is a Montreal based web agency offering a wide range of creative and strategic services for exciting brands, corporations, foundations and organisms.
So how was your experience with the above fresh flat website designs? Did they inspired you? What elements in flat websites inspire you most? Do leave your feedback about listed websites in the comment section below.
If you like this list of fresh flat websites, you might also like Free High Quality Flat HTML Website Templates, Responsive Flat WordPress Themes and Beautiful Photoshop Templates with Flat UI.