Freelancing Expands Opportunities for Women in UAE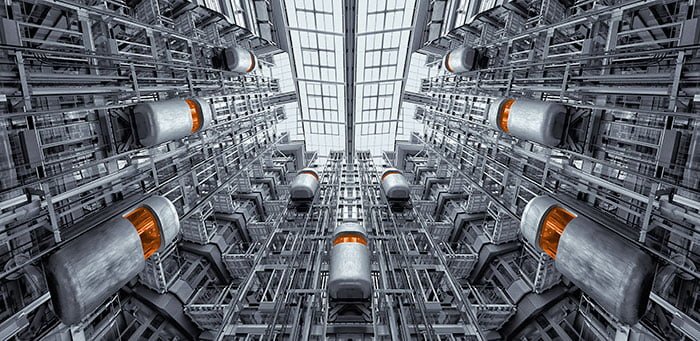 With the advent of modern technology, freelancing has taken the workplace by storm.
Workers can abandon the traditional nine to five and the daily commute, instead, they can take more control over how they work.
The motivations are many, but they usually stem from a need for autonomy and financial independence.
Traditionally the freelance space has been dominated by men, but women are a growing segment of the market.
Henri Hazougi, the founder of Business Setup Consultants based in DMCC, states
about three years ago, I would say maybe 10 to 15 percent of our clients that were seeking opportunities as freelancers were female, now the figure is close to 45 percent.
The factors that drive many women to become freelancers include spending more time with children, desire to have a secondary income source, as well as having a more diversified portfolio and set of experiences.
Sandy, 38, a freelance brand consultant who lives in Dubai, described freelancing as
a way to achieve a happy medium between work and family life. I can revolve my day around the needs of my son instead of always struggling to find enough time to do it all. Best of all, I earn more now than I did while having a full-time job.
There is also a trend among recent graduates who opt to take the freelancer path. Sonia, 24, a marketing graduate struggled to find a job after completing her bachelor's degree.
I was stuck in a scenario that many recent graduates face, companies didn't want to hire me because I didn't have work experience in the sector, but I couldn't get experience until someone would hire me.
Freelancing gave Sonia the opportunity to gain experience and develop a portfolio, she initially thought she would only do it until she could land a full-time job, but after enjoying the freedoms that freelancing provides, she realized that she was quite happy with her status quo.
To top it all, being a freelancer meant that she didn't have to worry about being fired or laid off. Due to her specific field, she could seek work online across the globe.
Sonia also feels that there has been a growth in the network of freelancing women in UAE.
A few of us ladies working in the social media field have developed groups where we share information and tips. Sometimes the projects I am tasked with require collaboration with other freelancers such as designers and photographers, so in a way, we have developed our network where everyone benefits.
Others use freelancing as a means to supplement their income from their full-time job. Urooj, 31, works as an accountant, however, she has always had a passion for photography. She requested a no objection certificate from her employer and managed to obtain a freelance permit. With her freelance permit, she can legally pursue her passion while still retaining her job.
Henri from BSC believes that
employers understand that they need to have a flexible attitude towards letting their staff pursue their passions. If it doesn't interfere with their performance, responsibilities and business interests, many firms are happy to provide the necessary no objection certificate for sponsored staff.
---
UAE's Online Freelance Communities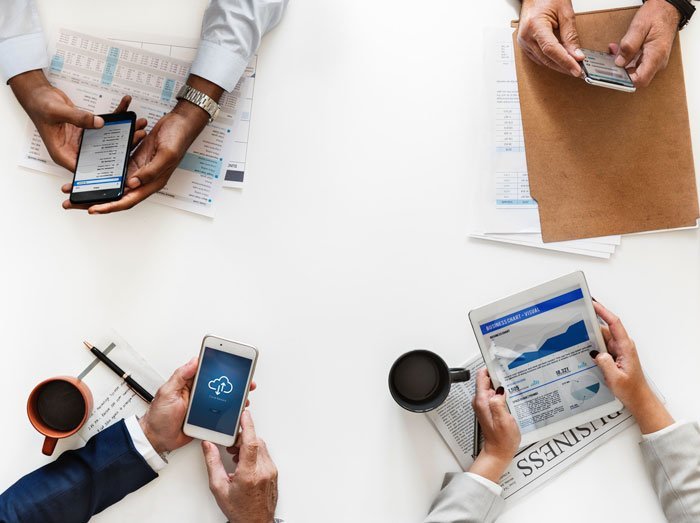 Bawabba and Nabbesh are some of the well-known online communities which help freelancers find jobs in a variety of industries.
They give freelancers a platform to list their services and receive transparent customer reviews.
Companies can get in touch with a freelancer directly via the platform.
Firms increasingly turn to freelancers to fill roles and gain a competitive edge.
A small firm might not have the budget to have a full-time web designer, but through the freelance online communities, they can find someone to fulfill their needs affordably.
Freelancers work across a variety of sectors and can often bring new ideas to a business that they might not have thought of otherwise. This cross-pollination of ideas can potentially give a business a competitive edge.
---
How to Become a Freelancer?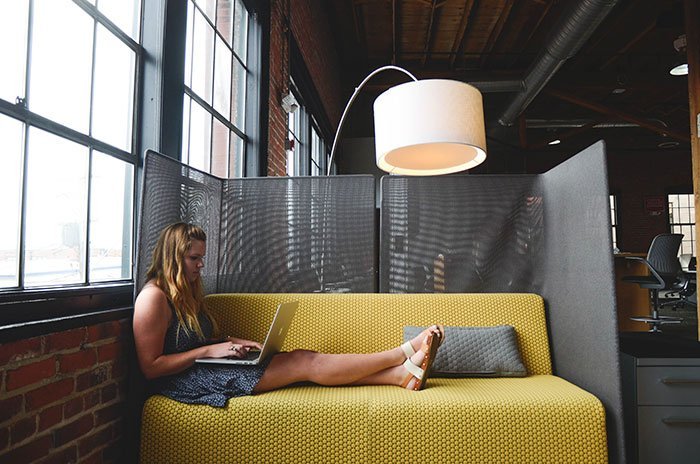 The most common way to become a freelancer is to get a freelance work permit and residence visa (if not currently sponsored by a family member or employer) from a free zone. The free zones that currently offer a freelance permit include Fujairah Creative City, UAQ Free Trade Zone, TECOM, and twofour54. Each free zone specializes in a specific field, therefore, it's important to find one that closes matches your desired field of occupation.
TECOM's new freelance package has created a great buzz in the freelance community. One can get a permit for an annual fee of only Dh7,500. If you require a visa to go along with it, you can obtain a 3-year residence visa for an additional Dh3,250. This along with similar packages in other jurisdictions reduces the barrier for people to start legally engaging in commerce. Keep in mind that as a freelancer, you will be trading under your name and cannot opt to the bill as a brand. If you decide to engage in freelance work without the requisite permit, you could face legal action which may jeopardize your status.
While freelancing has become easier than ever, it may not be the right choice for everyone, therefore, it is recommended that you fully investigate the pros and cons that come with it. Freelancing requires a lot of self-discipline as you must proactively seek new assignments. In some sectors, the work can greatly fluctuate by seasons therefore proper financial planning may be required.
Henri, whose firm has helped hundreds of freelancers, says that with the right planning and research, freelancing changes the lives of women entrepreneurs in many positive ways providing them with the confidence to launch businesses and beyond. It is not unusual for freelancers to come for permit renewal after a year and ask about launching a business where they can hire a few employees. It can be a roller coaster ride for many, but those that stick through with determination and perseverance often see their hard work pay off.
Other Useful Resources:
Entrepreneur – Business Opportunities
Looking to buy a business? Check this link to go through the collection of franchise opportunities. You might find a business that produces quality products and services for consumers. Don't forget to look out for the main factors when choosing a franchise like initial investment, capital requirements, business financing, current trends and the amount of time it will take to get your business up and running.
How to Start a Business in Dubai
Looking at how to start your new business in Dubai? This is quite a new website but we love how they started putting the information together with related to different business setups.
Wamda Capital
An entrepreneurship empowering platform for entrepreneurs in the Middle East and North Africa.