25 Examples of Business Card Designs with QR Code
In this post we showcased 25 Examples of Business Card Designs with QR Code for you to have some great design ideas in giving your own business card a twist. QR codes on business cards can be used to transfer information of different kinds. Such information are contact details and website address. Go through the list. You might find this type of business card interesting for your business.
QR Code or Quick Response Code is the trademark for a type of matrix barcode (or two-dimensional code) first designed for the automotive industry. The codes are made up of black modules arranged in square pattern on a white background. The information encoded on the QR code can be made up of any kind of data like binary codes, alphanumeric, or Kanji symbols. Although initially used to track parts in vehicle manufacturing, QR Codes are now (as of 2012) used over a much wider range of applications, including commercial tracking, entertainment and transport ticketing, product/loyalty marketing (examples: mobile couponing where a company's discounted and percent discount can be captured using a QR Code decoder which is a mobile app, or storing a company's information such as address and related information alongside its alpha-numeric text data as can be seen in Yellow Pages directory), band in-store product labeling. It can also be used in storing personal information for use by government.
QR Codes storing addresses and Uniform Resource Locators (URLs) may appear in magazines, on signs, on buses, on business cards, or on almost any object about which users might need information.
If you like this article, you might be interested in other articles on business card designs and business card templates.
Business Card for AppWare
Erik Brandt Letterpress Business Card Design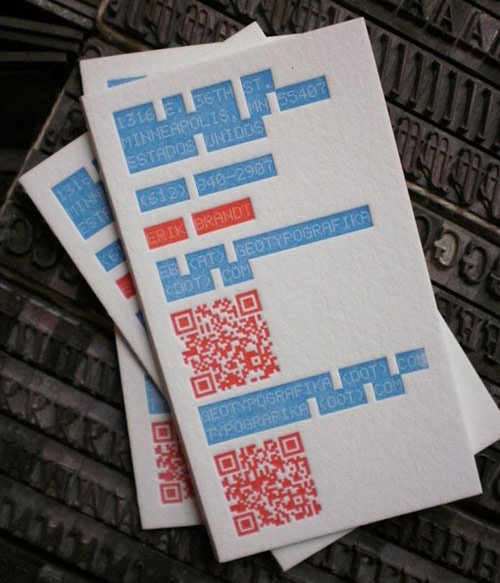 Erik Brandt Letterpress Business Card Design
Square Letterpress Business Card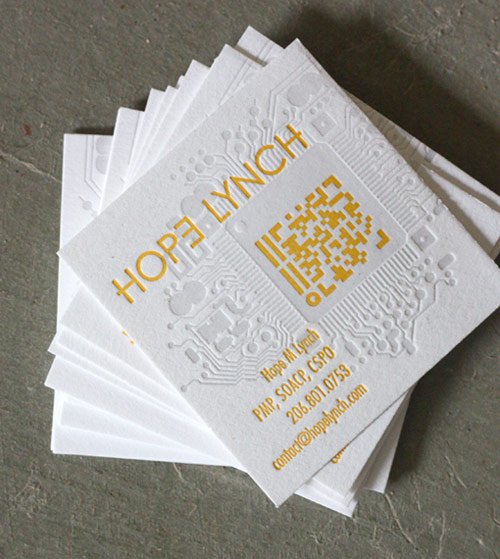 Square Letterpress Business Card
Wind Waker – MOO Business Cards

Wind Waker – MOO Business Cards
Graphics Designer Business Card Design

Graphics Designer Business Card Design
Personal Business Card
Qr Code Business Card
Rockstars Business Card with QR Code

Rockstars Business Card with QR Code
Designosaur Business Card Back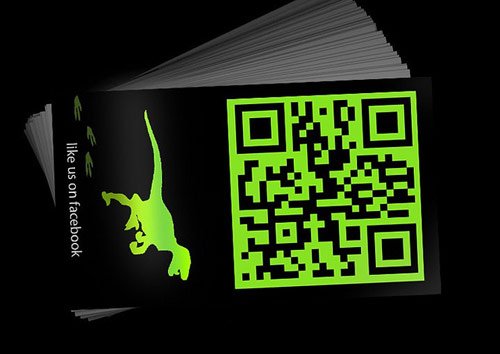 Designosaur Business Card Back
Perforated Business Cards
PhotAsia Business Card
QR Code Business Card: Vettel 360

QR Code Business Card: Vettel 360
Letterpress Business Cards with QR Code

Letterpress Business Cards with QR Code
Photographer's Business Card
Business Card Design: Yup
Big Fat Media Business Cards
QR-Code Business Card
Business Card Design: Yuri Tamburrini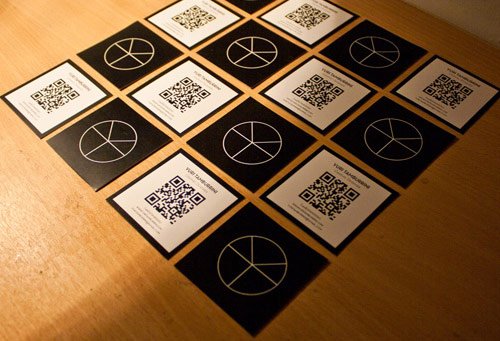 Business Card Design: Yuri Tamburrini
Reblis Business Card with QR Code

Reblis Business Card with QR Code
Planet10Tech Business Card with QR Code

Planet10Tech Business Card with QR Code
KyokoHunter Name Cards
HTML Business Cards
QR Code Strumpets Crumpets Business Card

QR Code Strumpets Crumpets Business Card
Print4London Business Card
Business Card for: Wanda Digital