Magical Art of Alex Gross for your Inspiration
In this post we bring you Magical Art of Alex Gross. We selected his mixed media work and featuring here for your inspiration. Alex is currently based in Los Angeles, California. In 1990, he received a BFA with honors from Art Center College of Design in Pasadena. Since then, he has had six solo exhibitions at various galleries, and participated in dozens of group exhibitions across the globe.
In the summer of 2007, Alex's first retrospective museum show was held at the Grand Central Art Center in Santa Ana, California. Alex is a recipient of the prestigious Artists Fellowship from the Japan Foundation, and several faculty grants from Art Center College of Design.
In 2006, Chronicle Books published Alex's first monograph, The Art of Alex Gross. Alex's second fine art book, Discrepancies, published by Gingko Press, includes an introduction by LA Weekly Art Critic Doug Harvey. Over 50 new and recent images are featured, including oil paintings, mixed media work, and sketches.
Bat Girl

Bat Man
Black Bolt
Bride of Frankenstein
Creature
Cyclops
Dare Devil
Doctor Octopus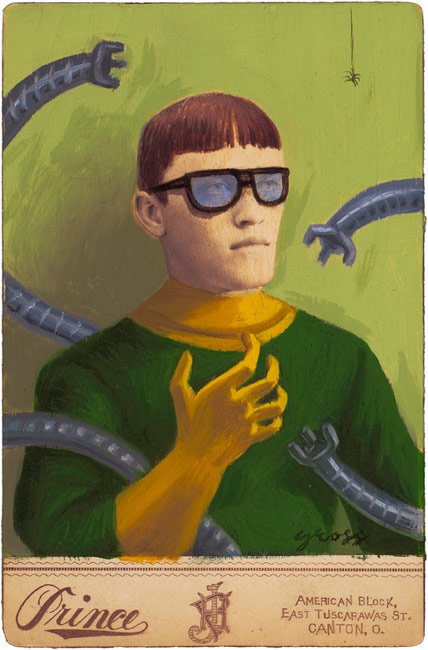 Doctor Strange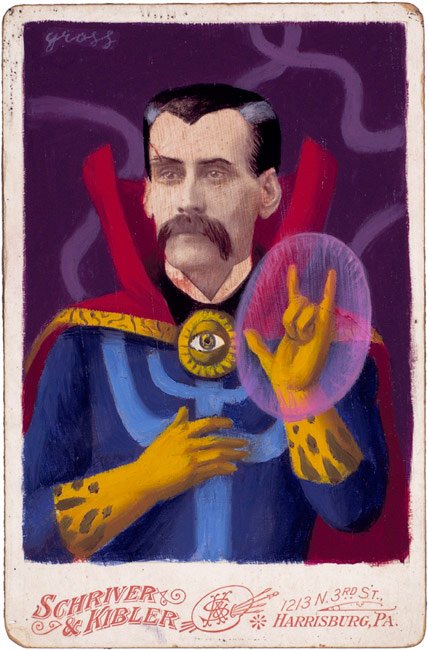 General Urko
Godzilla
Green Goblin
Havok
Magneto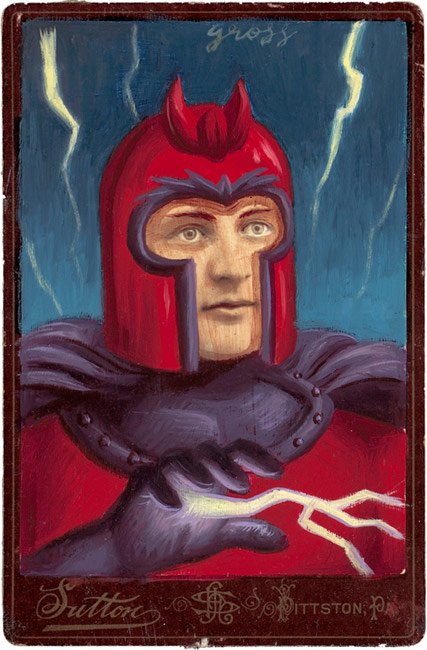 Marvel Girl
Nite Owl
Riddler
Rider Man
Robin
Slave
Spock
The Lone Ranger
The Spectre
Vader
Vision
Wolverine