Smokey the Bear: Historic Print Ads
Smokey Bear also known as Smokey the bear is a mascot of the 'United States Forest Service' created to educate the people about the dangers of forest fires. Many creative advertisements were created with slogan "Only YOU Can Prevent Forest Fires". The message later changed to "Only You Can Prevent Wildfires".
In this post, we are showcasing Smokey's historic print ads for everyone. Smokey Bear message is very well recognized by U.S people. There are many people inside & outside U.S who still need to hear and learn about Smokey Bear and his forest fire prevention message. Hope these are the best adverts to remind you of the need to prevent forest fires.
Smokey Matches
Babes In The Woods
Be Careful With Fire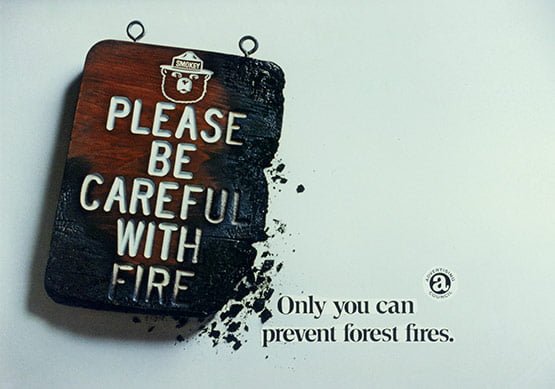 Be My Guest
Smokey Is Counting On You
Glass Jar
Smokey Only You
Shameful Waste
Images Credit: