15 Amazing 3D Digital Artworks by Nikita Veprikov
Nikita Veprikov is a 3D digital artist from Ukraine. He started his career in design and visual effects in 2006. He uses Photoshop, 3DS Max and zBrush for most of his creative artworks and has also won many contests.
In this post we will list some of his inspirational and amazing 3d digital artworks. Each artwork has its own story in it. Just go through the list and you will definitely be impressed. Enjoy!
If you like this article, you might be interested in other articles on Magnificent Character Illustrations, Stunning Photo Manipulations From DeviantArt and Amazing Illustrations by Richard Roberts.
3D Digital Artworks
Apathy
Orc
Insomnia
Knave of Hearts
Dancing Demons
Everybody's Fine
Fly With Me
Bird for a Demon
Artist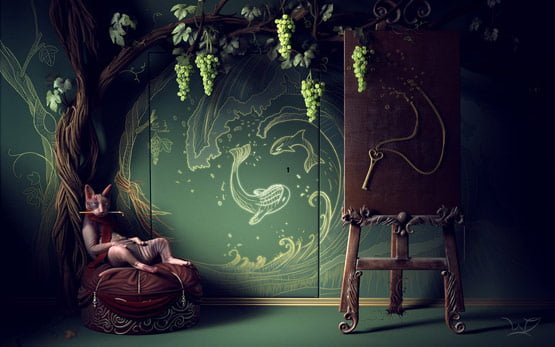 World of a Sun
Passing Pedestrian
Living Behind the Clouds
Free Prisoner
Cactus
Mr. Rascal
Don't forget to check his portfolio at DeviantArt.