25 Inspiring Photographer Portfolio Websites
Like any designer, photographers must have a unique and attractive portfolio websites to showcase their work to visitors. We went through many photographer websites and got really inspired with the excellent and well designed websites.
Photo portfolios usually have two or three main sections including the gallery, a contact section, and sometimes an about section. Photographers are finding new and exciting ways to showcase their best work online. In this post we selected some of the inspiring Photographer portfolio websites from around the web.
If you like this article, you might be interested in other articles on Designer Portfolio Sites and Dark Portfolio Designs.
Photographer Portfolio Websites
1. Fredrik Clement
Online portfolio for photographer Fredrik Clement. He's an expert in Sports and action photography.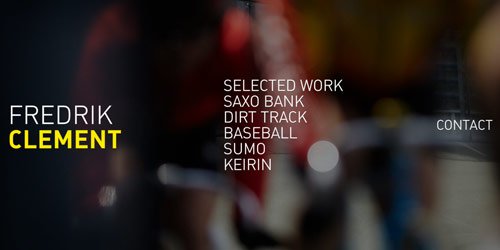 2. Dave Hill's Portfolio Website
Dave Hill is a commercial photographer living in Los Angele. His unique style of photography has left a huge impact on so many photographers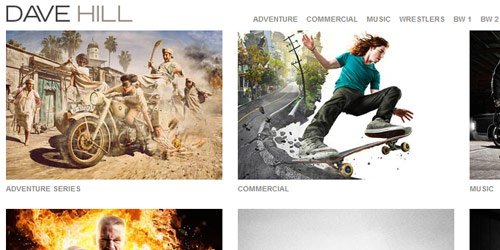 3. Levon Biss
Portfolio website for photographer Levon Biss. He lives in london, UK. Since 1998 he has been shooting for international brands such as Adidas, HSBC, Puma and Texaco and advertising agencies such as 180 Amsterdam, Grey London, TBWA and Mother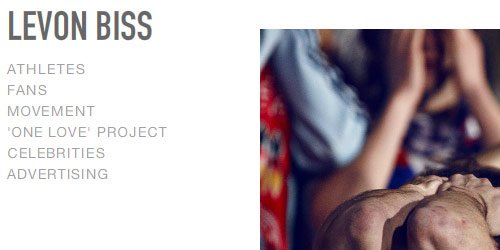 4. Gavin Gough
Beautiful portfolio website of Gavin Gough. He's an independent, freelance travel photographer. Originally from England, Gavin is currently based in Bangkok, Thailand, from where he travels extensively, working on assignment, on commission, creating stock images, writing and teaching.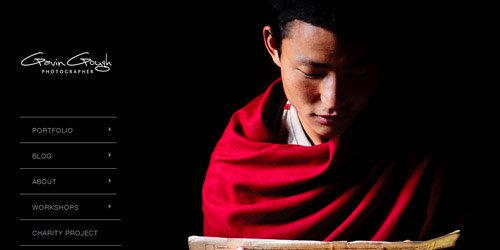 5. Andreas Smetana Photography Website
Andreas Smetana is an Austrian photographer based in Sydney Australia. Andreas has been recognized for his work globally, winning awards at some of the most prestigious shows around the world. This has helped him forge strong relationships with international producers and agents who now represent Andreas all over the world: America, United Kingdom, Europe and most of Asia.
6. Lisa Bettany
Another nice photographer portfolio website for Lisa Bettany. She is a Canadian photographer residing in Victoria, BC. She began her professional photography career 4 years ago, moving behind the lens after spending years in front of it as a model and actress.
7. Tom Hoops
Inspiring portfolio website of Tom Hoops on black background. Tom is a talented and extraordinary British photographer born in England in the early 70s. He's a self taught and began shooting professionally in 2008.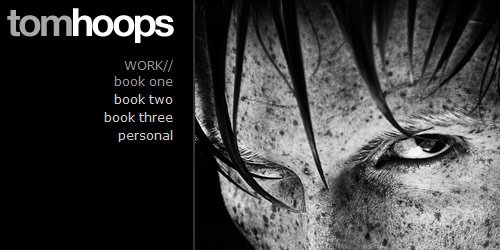 8. Tim Laman
This is well-designed website of photographer Tim Laman. He's a Ph.D. rain forest biologist with a thirst for exploration who discovered he had an artistic side, and has turned his camera into a tool for communicating the stories of earth's little-known and endangered species and wild places.
9. Brook Pifer
Portfolio site of Brook Pifer, an award winning photographer who's love of the portrait enables her to capture authentic moments filled with spontaneity, determination and introspection. She works with advertising and entertainment clients such as MTV, AIGA, BVK, Atlantic Records, Saiphs Sports Apparel and mix1.
10. Mitchell Kanashkevich
Mitchell is a tirelessly curious world wanderer and a travel/documentary photographer. His main passion lies in capturing disappearing ancient cultures and the human condition in unique, challenging situations.
11. Chase Javris Portfolio Website
Chase Javris is a swashbuckled with pirates, nor have he swam the English Channel. He hasn't even been to Antarctica. But he has travelled to many far away places, created a lot of still and moving pictures for himself and others. And he has made it his life's goal to be as creative as possible towards everything he endeavor.
12. Sarah Cheng-De Winne Photogrpahy
Inspiring photographer portfolio website with cool photo background. Sarah is a freelancer photographer-artist, specializes in portraiture, fashion and Conceptual photography, keen to discover new ways of representing identities through photography.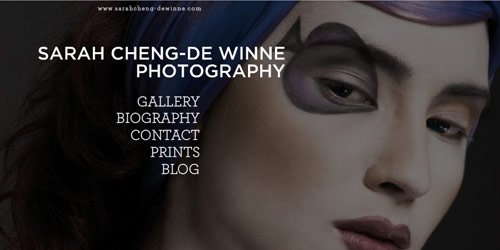 13. Ten 18 Photography
Ten 18 Photography is Kyle's portfolio website and he love what he do! Studied at the Rocky Mountain School of Photography and quickly discovered a passion for photographing people. Taking photos is wonderful, but photography is secondary to the friendships formed before, during, and after a shoot.
14. John Wright Portfolio Site
John Wright is one of the UK's leading fashion, portrait and advertising photographers. His video work reflects the graphic elegance for which his still images are so instantly recognised. Recent projects include music videos, celebrity monologues and conceptual portraiture.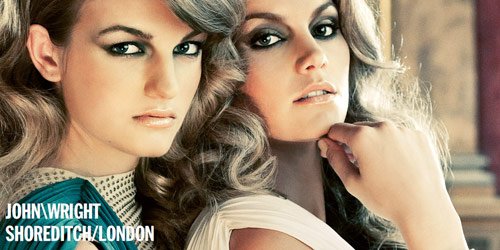 15. Joon Brandt
Joon's photographs and film direction are the results of the fusion of his visual effects talent and his unique progressive vision of the still and moving image, with inspiration coming from art, fashion, visual effects and commercials to name but a few.
16. Jonathan Glynn-Smith
Beautiful minimal photogrpahy portfolio website of Jonathan Glynn-Smith, who has been sholting men and women's fahsion over 15 years.
17. Bottle Bell Photography
Ashley Lebedev, of Bottle Bell Photography, is a 27 year old Artist and Fine Art Photographer, specializing in conceptual portraiture, abandoned buildings and moodscapes.
18. Morgan Norman
Morgan Norman's work is theatrical, romantic, bleak and dreamy. His images are much influenced by the location of the shoot. He allows it to define a natural relationship with the model, and from there guides the setting till it fulfills his expectation. He likes to experiment with colors, tones and structures
19. Lara Jade
LARA JADE is an internationally acclaimed fashion, portrait and commercial photographer. Lara's most ompelling quality is the ability to colour her images with strong elements of romanticism, fantasy and a hint of darkness.
20. Thomas Kettner Portfolio Site
It's a symbiosis between technical craftmanship and artistic creativity that features Thomas Kettner to be an exceptional photographer.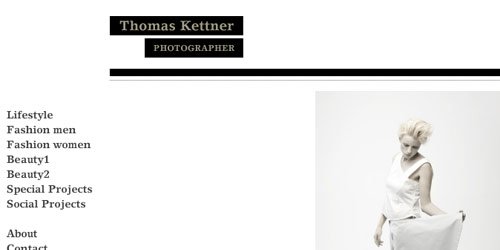 21. Robert Dann Photography
Wedding photographer Robert Dann creates contemporary wedding photography, lifestyle photography, family photography, beauty and seduction photography and commercial photography in Swindon, Wiltshire, the home counties, and southern England. He also covers Marlborough, Hungerford, Gloucester, Cheltenham, Newbury, London, Bristol and Oxford.
22. Simon Plestenjak
Simon is Slovenian, who first directed his curiosity into traveling and now in photography. Studied marketing at university of Ljubljana and finished photography post-graduation course in São Paulo, Brazil. He tend to tell stories with his photos while adding zest with capturing geometric forms, misterious lights and sincere human expressions.
23. Klaus Nigge Photography
Klaus Nigge is a nature photographer born in 1956. Studies photography in 1984 and working as freelance photographer since 1995. He also won several prizes in BBC-competition and other competitions.
24. Stuart Bicknell Photography
Stuart Bicknell is 25 years old and he enjoy photography. He also like football, surfing and travelling. He's been taking photographs since he was young, but it's only in recent years that he discovered a genuine passion for the content of his images.
25. Tony D'Orio Photography
Tony never wanted to be a photographer. He wanted to be a "wise guy", like the characters he saw every day on the streets of his rough and tumble childhood neighborhood on Chicago's notorious West Side.