Inspirational Breakdown: 40 Wacky 3D Websites
Do you like 3D art? Watching a 3D movie in special glasses is a great fun. So what about 3D websites? Do you appreciate impressive web designs that display things like real ones? For those who really do enjoy original and realistic pictures we've collected 40 wacky 3D websites.
There are both Flash and HTML websites, so prepare yourself for a fantastic virtual world. And even if you are a fan of static web designs these websites will blow your mind and make you stay with eyes wide open for a quite long time.
Probably the only weak point of these websites is a slow loading time. But all the websites look so impressive that it's easy to overlook this small disadvantage to them. Don't you think so?
Advance warning: don't be carried away by these designs if you are very impressionable or your network is weak. These websites will steal your time, capture your attention and inspire you as well as any other web design can do. Let's start enjoying these 3D websites right now!
Inspirational 3D Websites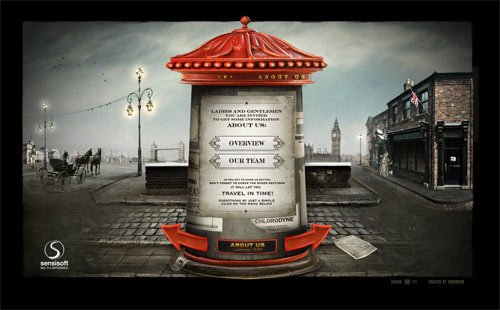 Other interesting articles from the same Author