Download Free High Resolution Wallpapers for Aion by NCsoft
In this post you can download free desktop wallpapers for Aion by NCsoft. We featured some game wallpapers in past such as Call of Duty Black Ops and Mass Effect 2 and this post is also dedicated to game wallpaper lovers who would love to decorate their desktops with these high resolution wallpapers.
Aion is a visually stunning massively multiplayer online RPG released by NCsoft, a major Korean game developer, where you ascend to divinity and fight in an epic celestial war. Wielding divine powers and the capability for true flight, you must bring salvation to your people and restore balance to a vast, beautiful world shattered by cataclysm.
Choose between two divine factions, the Asmodians or the Elyos, and save your people from an ancient evil that threatens to destroy everything in its path. Over 1500 story-driven quests lead you through a wondrous and expansive world like no other.
In this post you will explore the stunning character design or artworks of Aion, one of the most amazingly beautiful and detailed MMORPGs ever as you fight to save a vibrant world ripped asunder by a celestial war.
Elyos: Templar
Download 1024*768 | 1280*1024 | 1600*1200 | 1680*1050 | 1920*1200
Elyos: Assassin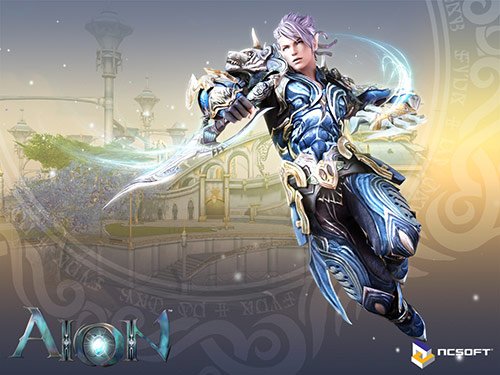 Download 1024*768 | 1280*1024 | 1600*1200 | 1680*1050 | 1920*1200
Asmodian: Ranger

Download 1024*768 | 1280*1024 | 1600*1200 | 1680*1050 | 1920*1200
Aiva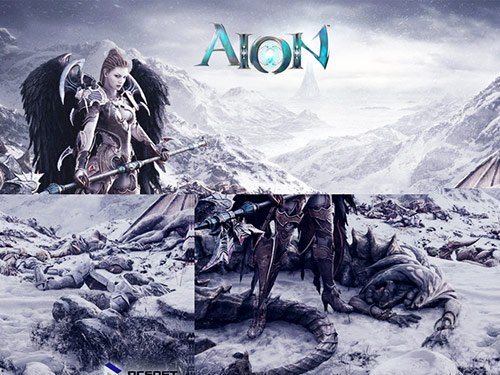 Download 1024*768 | 1280*1024 | 1600*1200 | 1680*1050 | 1920*1200
Crethon
Download 1024*768 | 1280*1024 | 1600*1200 | 1680*1050 | 1920*1200
Elyos: Broken Wings
Download 1024*768 | 1280*1024 | 1600*1200 | 1680*1050 | 1920*1200
Asmodian: Broken Wings
Download 1024*768 | 1280*1024 | 1600*1200 | 1680*1050 | 1920*1200
Elyos: Gladiator
Download 1024*768 | 1280*1024 | 1600*1200 | 1680*1050 | 1920*1200
Elyos: Assassin
Download 1024*768 | 1280*1024 | 1600*1200 | 1680*1050 | 1920*1200
Elyos: Cleric
Download 1024*768 | 1280*1024 | 1600*1200 | 1680*1050 | 1920*1200
Elyos: Sorcerer
Download 1024*768 | 1280*1024 | 1600*1200 | 1680*1050 | 1920*1200
Elyos: Templar
Download 1024*768 | 1280*1024 | 1600*1200 | 1680*1050 | 1920*1200
Elyos: Ranger
Download 1024*768 | 1280*1024 | 1600*1200 | 1680*1050 | 1920*1200
Elyos: Chanter
Download 1024*768 | 1280*1024 | 1600*1200 | 1680*1050 | 1920*1200
Elyos: Spiritmaster
Download 1024*768 | 1280*1024 | 1600*1200 | 1680*1050 | 1920*1200
Asmodian: Templar
Download 1024*768 | 1280*1024 | 1600*1200 | 1680*1050 | 1920*1200
Asmodian: Sorcerer
Download 1024*768 | 1280*1024 | 1600*1200 | 1680*1050 | 1920*1200
Asmodian: Gladiator
Download 1024*768 | 1280*1024 | 1600*1200 | 1680*1050 | 1920*1200
Asmodian: Assassin
Download 1024*768 | 1280*1024 | 1600*1200 | 1680*1050 | 1920*1200
Asmodian: Chanter
Download 1024*768 | 1280*1024 | 1600*1200 | 1680*1050 | 1920*1200
Asmodian: Spiritmaster
Download 1024*768 | 1280*1024 | 1600*1200 | 1680*1050 | 1920*1200
Asmodian: Ranger
Download 1024*768 | 1280*1024 | 1600*1200 | 1680*1050 | 1920*1200
Asmodian: Cleric
Download 1024*768 | 1280*1024 | 1600*1200 | 1680*1050 | 1920*1200