Let Me Google That For You
While stumbling we came across "let me Google that for you", a funny website that record how you can search any topic on Google. It happens many times when people ask such questions which could be found on Google very easily. So next time if someone ask you a question that could be found easily on Google, send them this link lmgtfy.com.
Here it's in the action: http://bit.ly/p6a7ZI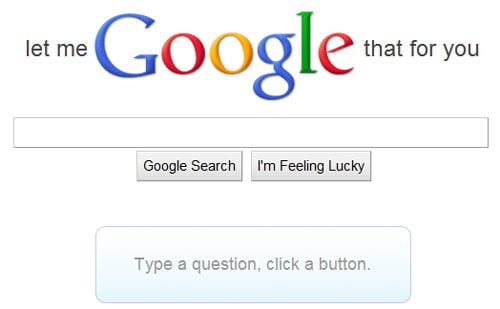 We hope you will like and have fun with "Let Me Google That For You". If you got more interesting websites like "lmgtfy" you would like us to feature here at BoostInspiration.com, do it in the comments below or write us from the contact page.