Top 5 Points to Consider When Designing Book Covers
Judging a book by its cover is something that everybody does. As design is highly subjective, there is no clear solution to create the perfect book cover. Here are five concepts you need to consider when designing an effective book cover that holds the attention of the viewer.
We hope you will enjoy reading this article. Don't forget to share good stuff with your friends. Enjoy!
Genre:

Image Source
An effective book cover immediately communicates the theme and tone of the book. It is important to consider the genre to use the right imagery. Whether the book is a non fictional inspirational one or an action packed mystery, an easy way to choose the right elements in the design is through the genre.
Graphic Design:

Image Source
After the genre has been considered, you should choose colors, shapes and patterns accordingly. Adding a simple photograph or a symbolic image could intensify the impact of the book. To use the right colors and shapes, you could also take help of the color wheel and study the psychological impact of different colors.
Typography:

Image Source
The color and style of the text on any book cover has considerable impact on the viewer. If the title and author's name is misplaced or not emphasized correctly, the book could end up losing several potential readers.
Composition:

Image Source
The importance of positive and negative spacing has been stressed upon in all design style whether it is sculpting, painting or even a book cover. Following the principles of composition and spacing will help you create a visually pleasing image.
Design on the Spine: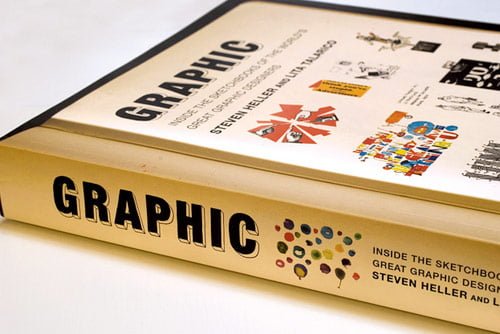 Image Source
Most designers tend to overlook the design on the spine of the book. Although it may seem like an unimportant part of the book, the spine is the first thing that is visible when the book is placed on the shelf. Effectively communicating the title, author name and genre on the spine design will help you create a lasting first impression in the viewer's mind.