13 Slightly Creepy But Very Effective Halloween Advertisements
With seven in ten Americans planning to spend money on Halloween this year it's no wonder advertisers are catering campaigns toward this spooky yet fun holiday. Total consumer spending is expected to reach nearly $7 Billion. That's a whole lot of cash spent on costumes, decorations, candy, and parties.  This is great news for retailers who placed their Halloween orders months ago and started to stock their shelves with the spooky costumes, sticky spider webs, and sugary candy in early September.
Advertisers have to be clever to grab the attention of consumers. Halloween is an opportune time for clever marketers to dig deep, and go with something a bit different than the traditional advertisement. Blood, laughing skeletons and zombies in refrigerators are all fair game. As a matter of fact they make the game fun. The shock value and element of surprise keep consumers paying attention.
Below you'll find creative examples of Halloween advertising meant to capture attention, make you smile, squirm a bit, and naturally open your wallet and spend.  Muahahaha… Happy Halloween everyone!
If you like this article, you might be interested in other articles like Halloween Desktop Backgrounds.
Guiness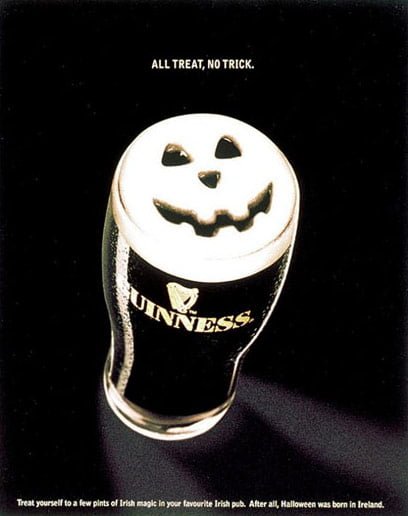 Burger King
Disneyland
Nike
OldGold
Heineken
M&M
Hershey
PizzaHut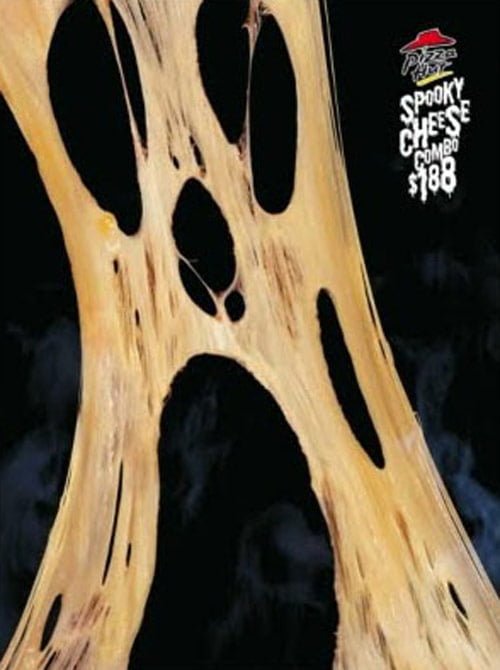 Craftsman
Heineken2
Movistar
LG