20 Free PSD Business Card Templates from 2014
No matter how improved or advanced we get print media always remains and will always remain in trends in one way or another. Today most of the importance is given to internet and to advertising via internet as it is not only efficient but also cost effective. But none the less the power of business cards will always prevail as it is the business cards that are responsible for introducing a business/ company to a prospective client at a glance. Hence with advancements in other areas business cards have also evolved. Now that it is established that the business cards represent a company/ business/ person where he/ she can't reach themselves it is vital that they be designed with extreme care so that the viewer is tempted to keep the business card for future use. The business cards are responsible for showing to the user/ viewers how serious and focused a business/ company or owner is about their business. There are a variety of ways in which a business card can be designed; they can be colorful or simple and minimalistic no matter what the colors are they should be able to spotlight the provided information on the card.
To help everyone design their unique and awesome business cards to gain maximum attention we have handpicked several eye catching business card PSD templates that will give you amazing business cards in no time at all.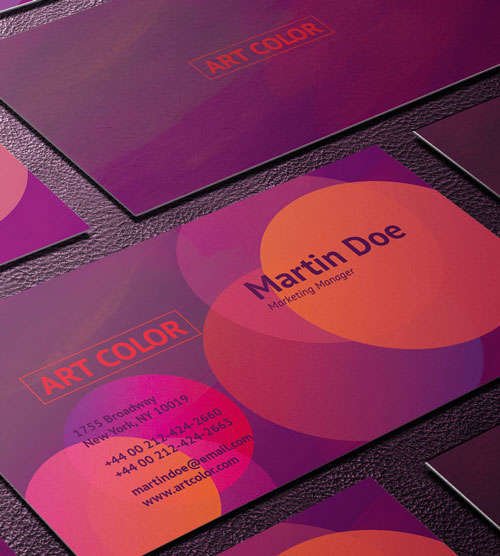 Hope you enjoyed this article and find something useful from these free PSD files. If you like these free business card templates, you might also like Free Business Card Templates from 2012, Beautiful Business Card Designs and Vibrand Pink Business Cards.