Saw 7 3D: Movie Posters and Artworks (The Traps Come Alive)
Saw 3D, also known as Saw VII 3D or Saw 7 3D and advertised as Saw 3D: The Final Chapter, is a 3D horror film. After the success of Saw 6, it is the seventh and final installment of the Saw movie series and first shot in 3D. An eighth installment was planned, but the decrease in the box office performance for Saw 7 compared to previous installments, led to Saw 3D being the final planned film in the series, and the plot concept for Saw 8 being incorporated into Saw 3D.
Saw 3D is releasing today October 22, 2010 in the United States and Canada. But before that lets go through some theatrical posters and artworks of this horror movie. Saw 3D was shot entirely in 3D using the SI-3D digital camera system; rather than filming on set traditionally and later transferring the footage to 3D. The sets and traps were redesigned to take advantage of this. Hope you will enjoy this post and the movie as well in theatres.
Saw 7 In Eye-Popping 3D
Saw 7 In Eye-Popping 3D
Saw 7 In Heart-Pounding 3D
Saw 3D
Saw 7 The Final Chapter
Saw 3D The Final Chapter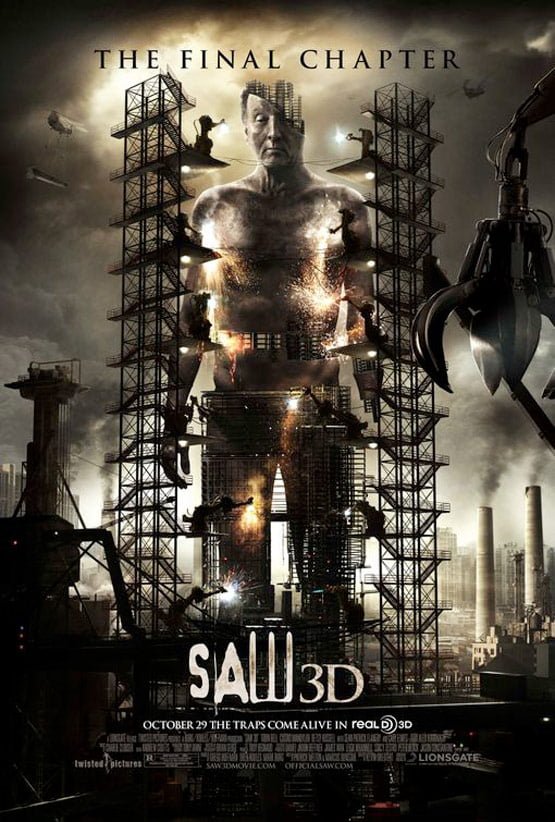 Saw 7, The Traps Comes Alive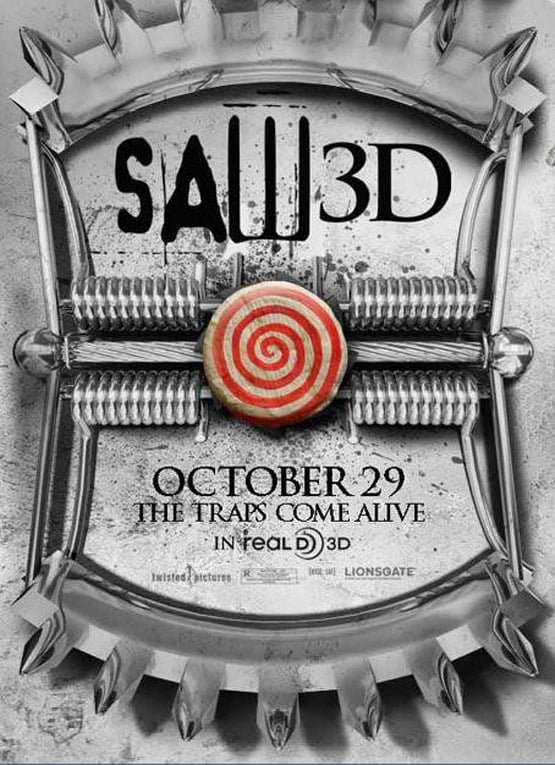 Are you excited?
Concerning these posters and artworks, are you excited to watch The Last Chapter of Saw 3D and see how  turns out?