Steps for Creating a Photography Blog
There are many reasons why you may want to set up a photography blog. For instance, you can become a professional photoblogger to make a living with affiliate marketing or digital advertisements. You can also set up a photoblog to create an online portfolio and attract clients for photography gigs.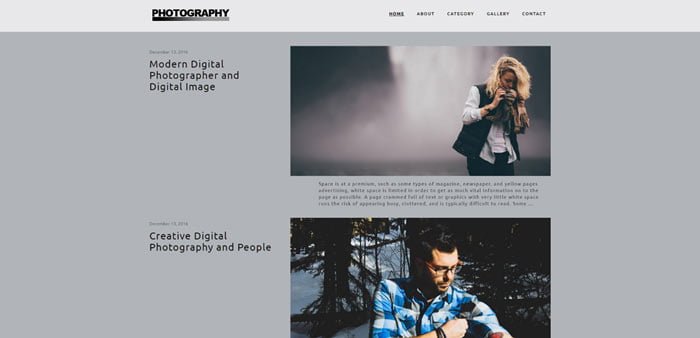 If you have never launched a blog before, then there is no reason to worry. Just follow these steps:
Setting up the Website
The cheapest and simplest way to set up a photoblog is to launch it on a free platform like blogger.com or wordpress.com. However, these options are not recommended as you won't get you a lot of flexibility in website management, and not to mention, you won't get a proper website name like www.MyBlog.com which is really important if you want to appear professional.
To launch a proper photoblog, you need two things:
Hosting Service
Domain Name
The hosting service is a virtual space where you get to store your website online, and the domain name is the name of your website. Both of these can be easily arranged by using any popular provider like GoDaddy, Hostgator BlueHost, etc. Just make sure that you compare their prices and features before making any decision.
Choosing a good hosting service is actually easy. You just want to make sure that you are getting enough server space to hold the high-quality images that you will put on your blog and that the service offers an easy-to-use control panel or the cPanel for website management.
Choosing the domain name is also simple. However, you shouldn't hurry and take the time to come up with the perfect name. This is because this name will decide how your customers/fans will find your blog on the Internet. So, it should be unique, catchy, and easy to remember. Some good examples include:
shutterup.com
lenswarrior.com
samuelclicks.com
Also, try to use the .com extension against .org or .biz as the majority of websites use .com and it's more of a norm really.
Setting up the Blog
Now that your website i.e. the foundation is ready, you can launch your blog. For that, it's highly recommended that you use WordPress which is powering a whopping 32% of the web including authority websites like BBC America, TechCrunch, MTV News, Sony Music, and more.
WordPress is one of the best platforms for both beginners and professional bloggers. You can install it on your hosting account easily just like a typical software and get it up and running within seconds. Just follow these steps (using GoDaddy as reference):
Log in to your web hosting account
Click "web hosting" and then "manage"
Click WordPress under the popular apps section and then the "install" button
Enter the details as requested and the program will be installed automatically
Designing the Blog
Once WordPress is installed, you can start publishing blog posts. However, you need to make your blog look attractive first. For that, you can start by picking a good theme.
One of the best things about WordPress is that it has massive community support. So, you can find tons of premium WordPress blog themes on the Internet easily, many of which are completely free. However, make sure that your theme is apt for the brand that you want to go for as a photoblogger.
Picking the perfect theme will take care of most of the visuals. However, you should customize your blog further so that it has its own identity. So, you should pick a certain color theme, typography, and content format. You should also create your own photography logo design which is one of the most important aspects of a brand. Just use a good online logo maker that doesn't cost a lot.
Getting Started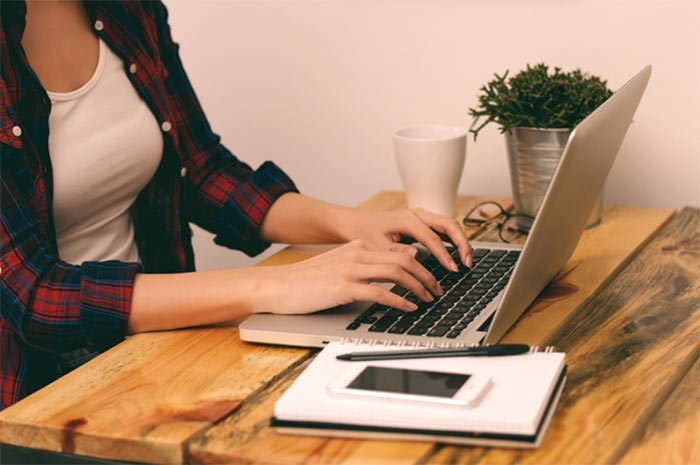 At this point, you are ready to launch the blog and get to work. The first thing you want to do now is uploading some of your best photos. These can be highlighted on the home page to attract the visitors and to show what they can look forward to in the blog.
While photos are obviously an important part of a photography blog, you need informative or interesting blog posts too which can be used for SEO purposes. For instance, you can write and share photography tutorials, equipment reviews, etc. These can help in attracting organic traffic.
Be sure to put important details like your contact information, a separate page for your top photos that can serve as a portfolio, and an "about me" page where you can tell some of the interesting details about yourself.
Keeping up the Momentum
Your photoblog, irrespective of how good it looks, won't succeed if you fail to work on marketing. So, make sure that you optimize it for search engines by using appropriate keywords and following Google Search's guidelines. You should also share your blog posts on your social media accounts, especially on Instagram which is mainly used by photographers and fashion enthusiasts.
Patience is Key
There was a time when blogging was a novel concept which is why most blogs were able to do well without any major problems. However, the blogosphere has become quite crowded today which is why you must work harder and have massive patience.
Once your blog is online, don't expect a lot of traction for at least a few months. Popularity and success will come to you slowly. However, if you will continue to share some of your best works and treat your followers right, you will be able to make your blog go big eventually. Good luck!