Amazing Pictures of Kazakhstan – Natural Beauty of Kazakhstan
Kazakhstan, officially the Republic of Kazakhstan, is a country in Central Asia and Europe. The ninth largest country in the world by land area, with amazingly different geography and no shortage of places to visit for a tourist. Kazakhstan is equivalent to the size of Western Europe.
Kazakhstan is neighbored clockwise from the north by Russia, China, Kyrgyzstan, Uzbekistan, Turkmenistan, and also borders on a significant part of the Caspian Sea. The national characteristic of the Kazakh people is hospitality. Stemming from the country's longstanding nomadic culture, strangers are treated as honored guests in Kazakhstan homes.
Almaty, in the east of Kazakhstan, is the country's largest city and commercial capital. It's the most beautiful and charming side of Kazakhstan. Famours sports in the country are Boxing, Equestrian, Bandy, Judo and Weightlifting.
Kazakhstan is an exciting photographing destination for photographers and this post we bring you amazing pictures of Kazakhstan, the natural beauty of Kazakhstan. If you have some great Kazakhstan images and stories behind them to share, you can do it in the comments below.
If you like this article, you might be interested in other articles on Beautiful Pictures of Pakistan, Amazing Pictures of Canada and Pictures of Moscow.
Beauty of Kazakhstan
Mountains
Kazakhstan – primarily the steppe region. However, the south-east of the country is bordered by the mountain systems of Tien Shan, known for its stunning beauty of scenery.
Valley Mountain, Kazakhstan
Valley mountain river on the border with Kyrgyzstan.
Lake Kulsay
Beautiful lake Kulsay surrounded with greenery and mountains.
Cute Dog
Cute dog, who lives in the mountainous border post.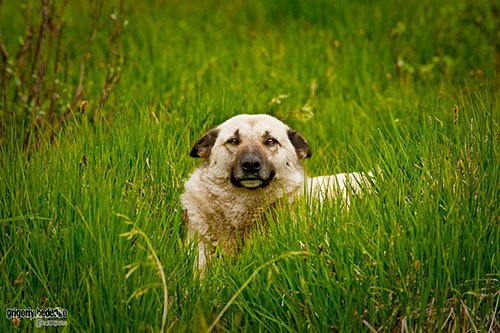 Trans-Hi Ala-Tau
The most northern mountain range of Tien Shan. It is the northernmost mountain range of Tian Shan stretching for about 350 km with maximal elevation of 4,973m (Talgar Peak). The lake is glacial, which can cause a devastating mudslide. Very near the bottom of the Alma-Ata.
Altyn-Emel National Park Kazakhstan
Altyn-Emel National Park is a national park in Kazakhstan. It was created in 1996. The park covers about 4600 square kilometers between the Ili River and the Ak-Tau mountain range, near Lake Kapchagai, and consists mostly of desert and rocky terrain. The park contains the singing sand, a large dune which is famous for the noises it produces.
Kazakhstan Beauty
There are some places on earth and this is one of them.
Landscape Photography
Freaking awesome landscape photo. Wondering if that water tunnel is natural or it's digged for purposed?
Amazing Photo of Mountains
Beautiful landscape photography. Very well captured with perfect angle.