Most Beautiful Pictures of Havasu Falls Grand Canyon
Havasu Falls is a waterfall in the Grand Canyon located 1½ miles from Supai, Arizona, USA. It is one of the most beautiful and photographed waterfalls in the world. The location is deep within breathtaking Grand Canyon National Park, where the waters eventually converge with the mighty Colorado River. The water flows out of limestone, which gives it a pleasing colors. The falls consists of one main chute that drops over a 120-foot (37 m) vertical cliff into a large pool. Due to the high mineral content of the water, the falls are ever-changing and sometimes break into two separate chutes of water.
The falls are known for their natural pools, created by mineralization, although most of these pools were damaged or destroyed in the early 1990s by large floods that washed through the area. Havasu Canyon is a stunning paradise that few ever get the chance to experience. Here goes few beautiful pictures of Havasu Falls before you plan your trip to this breath taking place. Havasupai people consider Havasu Falls as a sacred place. "Havasupai" means "people of the blue-green water" which is the color of the water in the Havasu Creek which creates the these astounding water falls. We hope you will like the photos of this great water fall. Enjoy!
If you like this article, you might be interested in other articles on Volcano Photography, Stunning Pictures of Bora Bora. and Mesmerizing Landscape Photography.
Havasu Falls, Havasupai Canyon, Arizona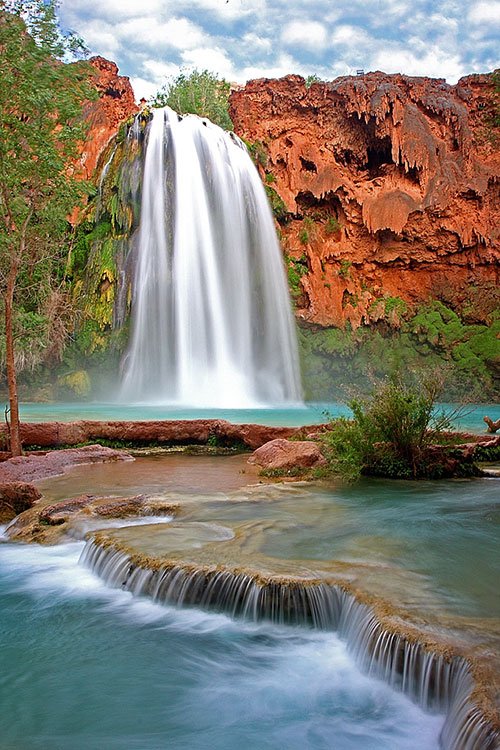 Havasu Falls, Havasupai Canyon, Arizona
Havasu Falls on the Havasupai Reservation
Havasu Falls on the Havasupai Reservation
Havasu Canyon and the Grand Canyon in the Spring
Havasu Canyon and the Grand Canyon in the Spring
Havasupai Indian Reservation, Havasu Falls
Havasupai Indian Reservation, Havasu Falls
Havasu Falls Grand Canyon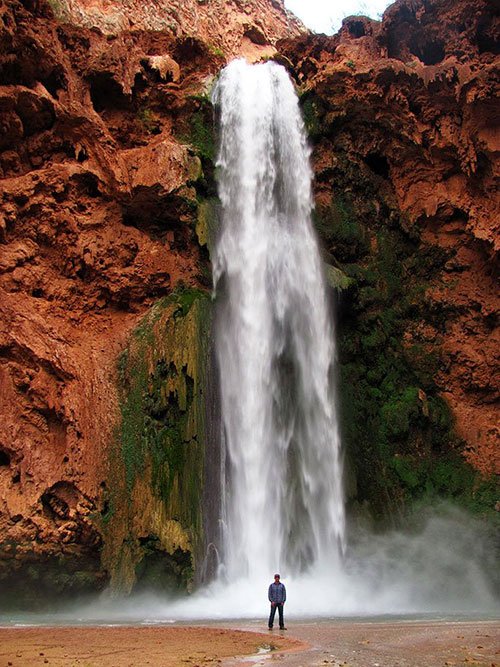 Havasu Fall
Arizona Havasu Falls Wallpaper
Arizona Havasu Falls Wallpaper
Havasu Falls Arizona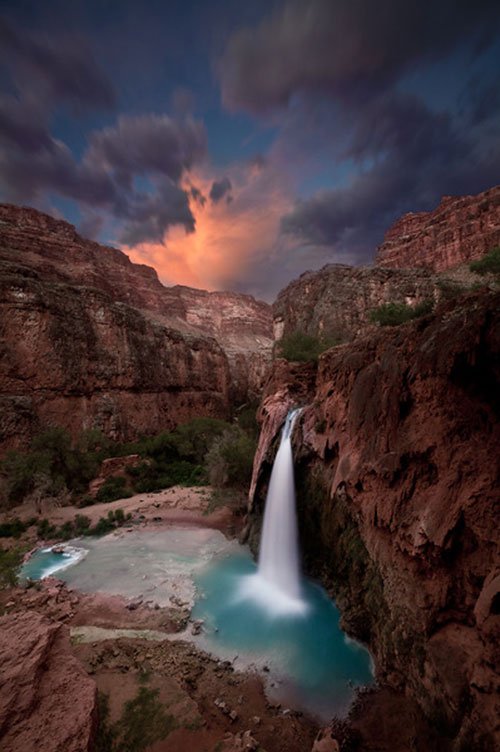 Havasu Falls Art Print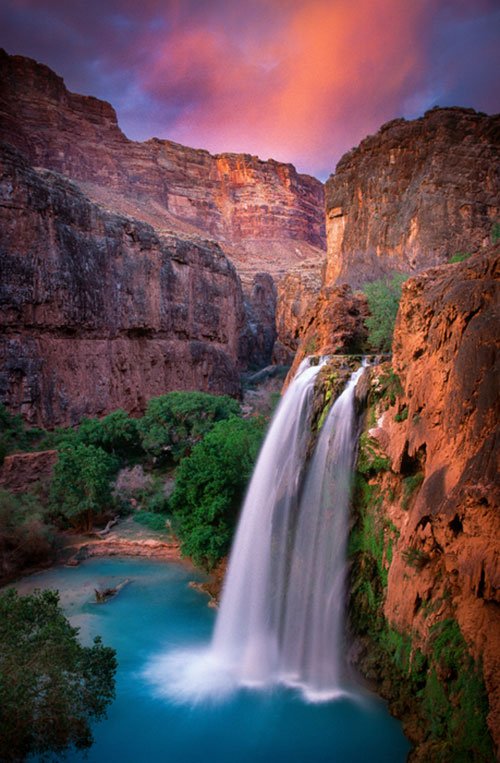 Grand Canyon Vacation