Long-Exposure Photography from Nathan Wirth
Long-exposure photography or time-exposure photography involves using a long-duration shutter speed to sharply capture the stationary elements of images while blurring, smearing, or obscuring the moving elements. The paths of moving light sources become clearly visible.
In this post we showcased beautiful long-exposure photography examples from Nathan Wirth. Nathan is a self taught photographer from San Franciscan who uses a variety of techniques including long exposure, infrared and intentional camera movement to express his unending wonder of the fundamental fact of existence. Often returning to the same locations many times, he seek to explore the silence and the sublimity of those places.
Nathan earned both Bachelor of Arts and Master of Arts in English Literature from San Francisco State University. He's profoundly influenced by the photography of Michael Kenna, David Burdeny, and Edward Weston.
If you like this article, you might be interested in other articles on Minimalist Black and White Photography, Expressive Black and White and Urban Photography and Landscape Photography.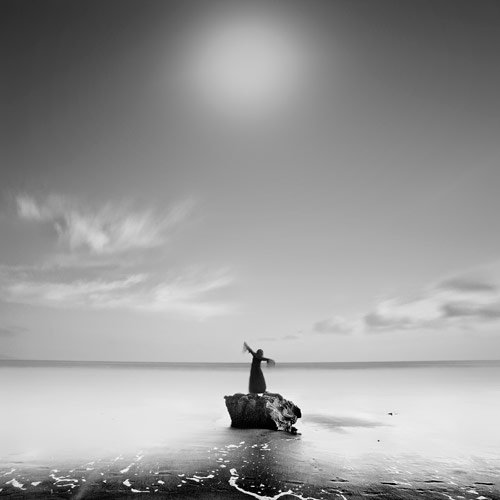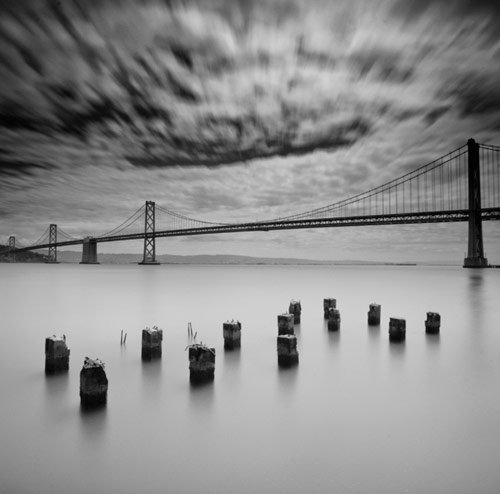 We hope you liked these photos. Visit Nathan's website here if you want to see more long-exposure photography examples.