35 Pictures of Endangered Animals
Endangered animals facing a high risk of becoming extinct because it is either few in numbers, or threatened by changing environmental or predation parameters. Many nations have laws offering protection to conservation reliant species: for example, forbidding hunting, restricting land development or creating preserves.
Habitat loss is the most widespread cause of species endangerment in the U.S. Pollution is another factor that causes many species to become endangered. Also, over-exploitation, disease and climate change have led to the endangerment of several animals. In order to conserve the biodiversity of the planet, we should take necessary actions.
Humans have an impact on the animals and their environment. As human use of resources, energy, and space intensified over the past few centuries, the diversity of life has been substantially diminished in most parts of the world. We should create and expand upon ways to preserve endangered species and maintain biodiversity.
African Elephant
African Elephant are huge elephants with large ears. Both males and females have tusks, unlike Asian elephants.
African Wild Dog
African Wild Dogs are very social animals that live in packs of 5-20 individuals; rarely as many as 60.
American Alligator
American Alligators have a long snout that has upward facing nostrils at the end; this allows breathing to occur while the rest of the body is underwater.
Asian Lion
The Asian Lion which existed at many places is now found in some parts of India. Many causes unfortunately contributed to make this royal animal an extinct species.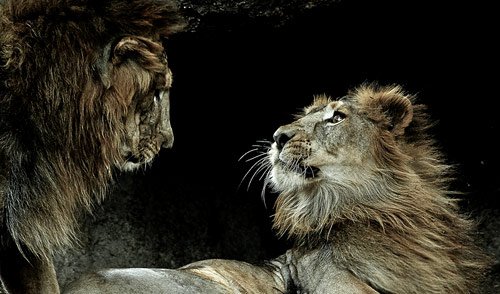 Atlantic Ridley
The Atlantic Ridley is the smallest sea turtle is one of the instinct species. Nesting branches are playing lead role in conservation of this species.
Bald Eagle
Bald Eagle is found at many places. The population of this majestic bird is declining drastically, which is the alarming situation one should see seriously.
Black Footed Ferret
Black Footed Ferret was found in Canada, is now become extinct. The extinction caused due to Prairie dogs eradication program and destruction of grassland.
Black Lemur
Black Lemur is one of the endangered species found at Madagascar. Legal protection is playing a lead role to prohibit international trading of this specie.
Blue Whale
Blue Whale is the largest creature on the earth till date. The species is on the verge of extinction due to limitless killing, which is really an alarming situation.
Bowhead Whale
Bowhead Whale resides at Arctic Ocean and sub-arctic waters. Whaling which begun in 1611 and continued till 1900s is the main reason for the species getting instinct.
California Condor 52
California Condor is on the verge of extinction. Low reproductive rate of the species and expansion of settlements is mid 1800s, are two important reasons for the same.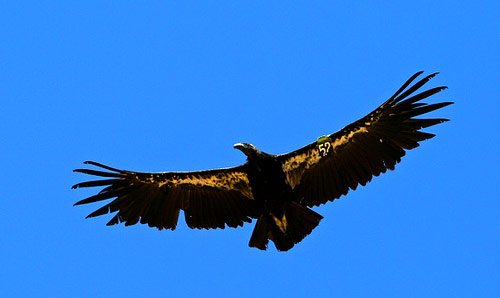 Carolina Parakeet
Carolina Parakeet, one of the extinct species was found in southeastern United States. The birds were condemned as a pest and were killed on large scale.
Cheetah
Cheetah is listed as an endangered species. Expansion of human settlements, killing of cheetahs, is directly affecting their habitat and prey.
Chimpanzee
The Chimpanzees found in Africa are famous for intelligence. Demand of Chimpanzees for research and zoos drove it towards extinction.
Giant Panda
Giant Panda is one of the rarest animals mainly found at places in China. Conservation management plans and successful breeding is carried out to save the species.
Gorilla
Gorilla is native to the equatorial regions of Africa. They are diminishing day by day. The species should be legally supported for survival.
Green Turtle
The Green Turtle, also known as Green Turtle, Black (Sea) Turtle, is a large sea turtle of the family Cheloniidae. The Green Turtle is listed as endangered by the International Union for the Conservation of Nature.
Grizzly Bear
The Grizzly Bear, also known as the silvertip bear, has the reputation of being the most ferocious and dangerous mammal in North America.
Imperial Parrot
Always considered scarce, the Imperial Parrot is now an endangered species, and is found only in the mountain rainforest of Dominica in the Leeward Islands.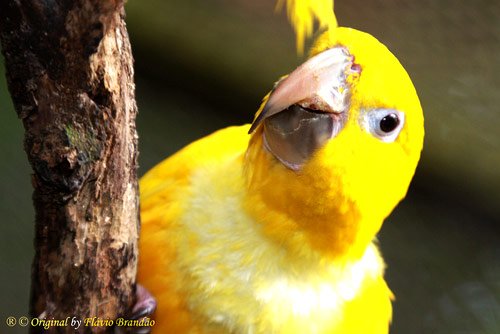 Indian Rhinoceros
The Indian Rhinoceros (Rhinoceros unicornis) is also called greater one-horned rhinoceros and Asian one-horned rhinoceros and belongs to the Rhinocerotidae family. Listed as a vulnerable species, the large mammal is primarily found in parts of north-eastern India
Jaguar
The Western Hemisphere's largest cat has disappeared from much of its range, which once extended from the southern United States through Mexico, Central and South America east of the Andes to Argentina.
Kagu
Kagu, flightless bird, is a forest dweller of the Pacific island of New Caledonia. It was trapped in early times by the Melanesians, and later by Europeans who trapped them for pets and for the profitable plume trade of the early 1900s.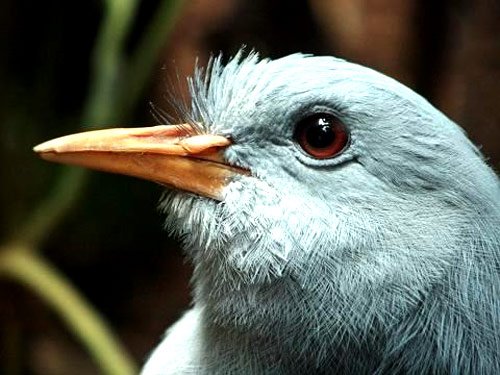 Komodo Dragon
The Komodo Dragon is the world's largest living reptile. It is found mainly on the Indonesian islands of Komodo, Rintja, Padar, and Flores.
Leopard
Endangered the Leopard lives in Africa and Asia, from the tropics to cold highlands. Its stealth and secretive ways have made it a prized trophy for the hunter, and its spotted markings have made it an attractive fur for fashion.
Mediterranean Monk Seal
Once common along the Mediterranean and Black Sea coasts and on the Atlantic shores of northwest Africa, the Canary Islands, and Madeira, this animal now probably numbers fewer than 1,000 and continues to decline.
Monkey Eating Eagle (Philippine Eagle)
Dependent on the undisturbed rainforest where it preys on monkeys, squirrels, and other small mammals, this spectacular eagle has been losing its habitat to logging and farming.
Monkey Eating Eagle (Philippine Eagle)
Mountain Gorilla
This largest of the great apes inhabits a number of isolated areas on the forested mountain slopes of eastern Zaire and parts of Uganda and Rwanda. Its population is estimated at approximately 400.
Orangutan
Wild populations of this peaceful, intelligent, fruit-eating ape are now found only in northern Sumatra and Borneo.
Peregrine Falcon
The Peregrine Falcon has today disappeared from most of eastern North America and certain of the continent's remaining populations are on the endangered list.
Pronghorned Antelope
A small, trim animal, standing about 90 cm high at the shoulder, the Pronghorn is the fastest North American mammal.
Przewalski's Horse
This stocky, pony-like animal, named for the Russian naturalist who discovered it in 1879, is the only surviving species of wild horse. It now survives only in zoos, and there is hope that captive breeding stock can be used in the future to re-establish the species in the wild.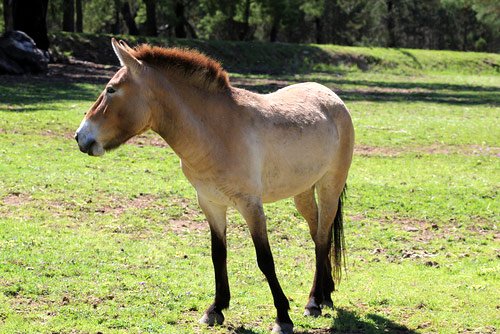 Polar Bear
Polar Bears are the first species to become endangered because of global warming. According to a study two-thirds of the world's polar bears could disappear by 2050.
Sea Otter
Sea Otter has been hunted to near extinction for its soft, thick, lustrous fur.
Snow Leopard
Found above the tree line and near permanent snow in central Asia's dry mountainous country, the Snow Leopard has been prized as a hunter's trophy, destroyed as a predator of domestic flocks, and sought as a source of valuable fur.
Tapir
Tapirs are related to horses and rhinos, not to pigs. There are four species, three of which are found in Central and South America.
Vancouver Island Marmot
The world population of Marmot, about the size of a woodchuck, is found only on a few of the higher mountains on Vancouver Island.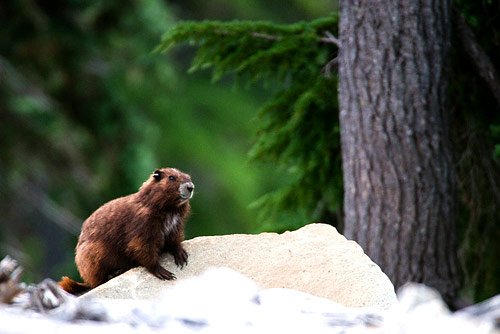 White Pelican
This well-known fish-eater found on remote treeless islands has very specific nesting requirements. The White Pelican, however, is a threatened species.
Wild Yak
Throughout history, the domesticated yak of central Asia has provided Tibetan herders with wool, leather, meat, milk, and cheese. It is a beast of burden and its dung is used as fuel and fertilizer.