23 Stunning Pictures of Bora Bora
Bora Bora is the most beautiful island on this earth. It's an island in the Leeward group of the Society Islands of French Polynesia, an overseas territory of France claimed in 1843, located about 260 kilometers (160 miles) northwest of Tahiti.
The Bora Bora island is surrounded by a lagoon and a barrier reef. In the centre of the island are the remnants of an extinct volcano rising to two peaks, Mount Pahia and Mount Otemanu, the highest point at 727 m (2,385 ft). Snorkeling and scuba diving in and around the lagoon of Bora Bora are popular activities. The Bora Bora Airport (ICAO: NTTB, IATA: BOB) is also known as Motu Mute Airport and from there a boat service is required to reach one of the resorts or the main island of Bora Bora.
Bora Bora is a major international tourist destination, famous for its aqua-centric luxury resorts. The following stunning pictures of Bora Bora will for sure want you to book a flight there today.
Bora Bora: From Above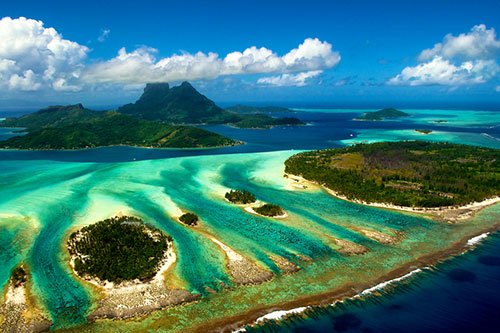 Dream Vacation
Bora Bora: Accidental Storm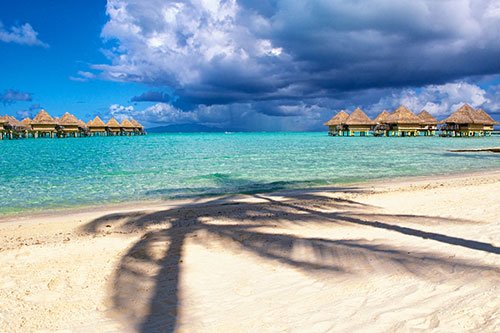 Hilton Bora Bora Nui Resort & Spa
Hilton Bora Bora Nui Resort & Spa
Heaven on Earth
InterContinental Bora Bora Resort and Thalasso Spa
InterContinental Bora Bora Resort and Thalasso Spa
Bora Bora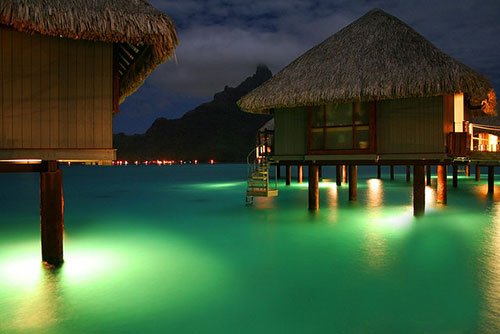 The InterContinental Resort & Thalasso Spa Bora Bora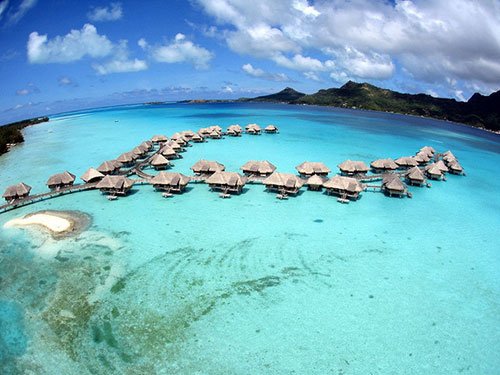 The InterContinental Resort & Thalasso Spa Bora Bora
Bora Bora at Night
Indigo and Aqua
Bora Bora Resort & Thalasso Spa seen from a Kite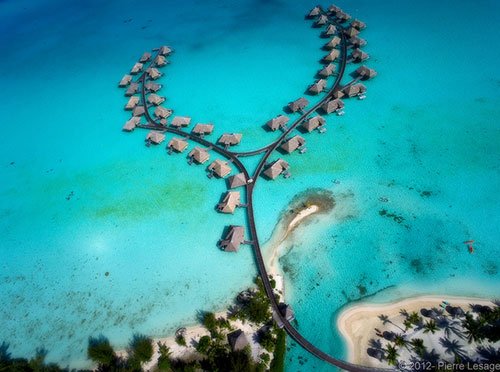 Bora Bora Resort & Thalasso Spa seen from a Kite
Dreamscape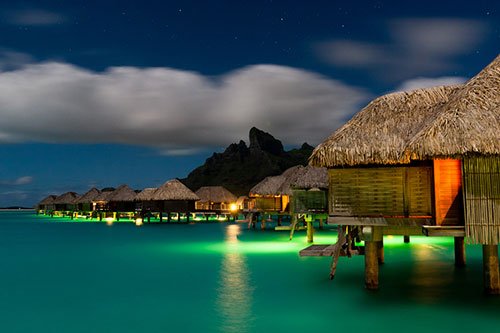 Bora Bora Sunrise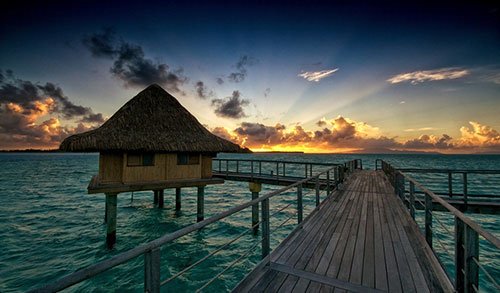 Honeymoon Bora Bora
Bora Bora Pearl Beach Resort Spa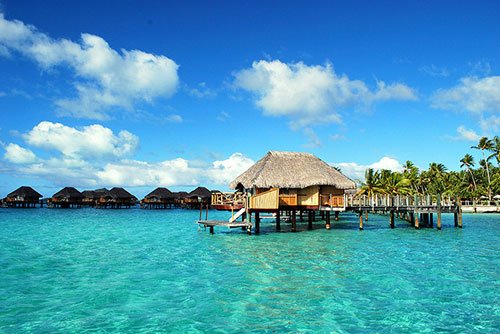 Bora Bora Pearl Beach Resort Spa
Descent into Turquoise
Bora Bora Wedding Photo
Bora Bora Distance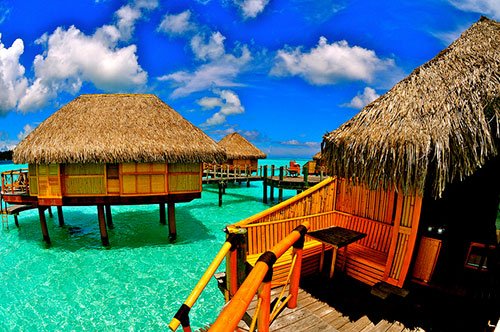 St. Regis, Bora Bora, Tahiti
Bora Bora at Dusk
Bora Bora Polynesie Francaise
Tranquility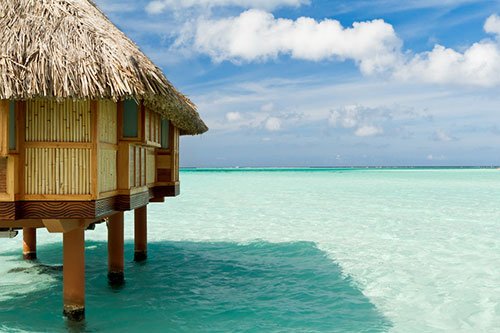 Over the Blue