Architectural Photography: Famous Landmarks in the UAE
This post is about architectural photography and the famous landmarks in the UAE. In architecture photography, a photographer usually try out with various settings, angles, timing and effects to achieve the most appealing and attractive shot of buildings.
Below you will find stylized photographs of some famous architectural landmarks in the UAE. The credit goes to Rey Amio, a digital art director and creative developer with deep expertise in interactive design, 3D and photography, who has taken these beautiful architecture pictures, shopped and saved them for our inspiration. Hope you will like his photographs.
Please note that this post doesn't include all famous landmarks in the UAE. We are just showcasing the work of a designer and his skills with these awesome photos.
1. Burj Khalifa in Cloud
2. Grand Masjid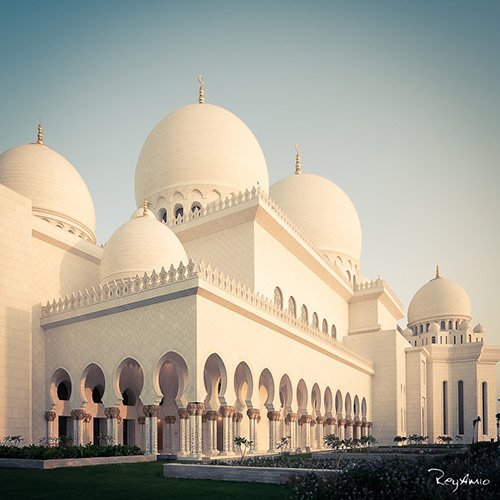 3. Inside the Grand Masjid
4. Minaret UAE
5. Old Town Dubai UAE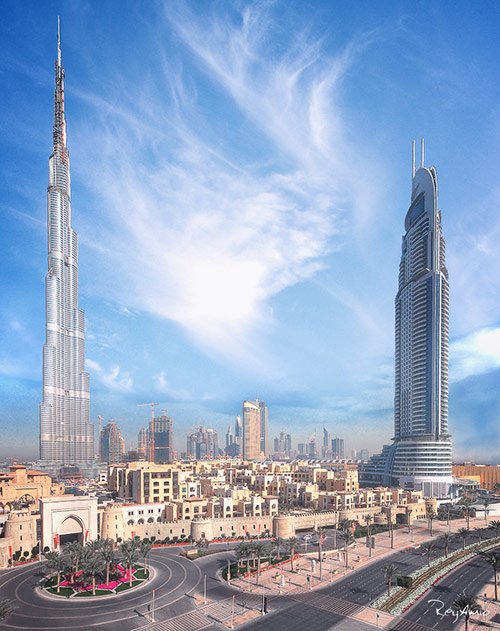 6. Wind Towers Dubai UAE