20 Pictures of Abandoned Six Flags New Orleans
Six Flags New Orleans is an amusement park in New Orleans, Louisiana, which has been closed since Hurricane Katrina struck in 2005. This amusement park is located in Eastern New Orleans, in the Ninth Ward of the city off Interstate 510. The park first opened under the name "Jazzland" in 2000, operated by Alfa Smartparks before Six Flags took over the park's lease in 2002.
The land, owned by the city of New Orleans, was leased to and operated by Six Flags. After Hurricane Katrina, Six Flags sought to end its lease on the site. The owners claimed the park must remain shut down as long as outstanding claims with insurance companies remain unsettled.
In this post we showcased 20 pictures of Abandoned 6 Flags New Orleans. A special thank you to the urban explorers who risked arrest, and possible zombie attack, to go in and shoot these current shots of 6 Flags.
It's not the years, honey, it's the mileage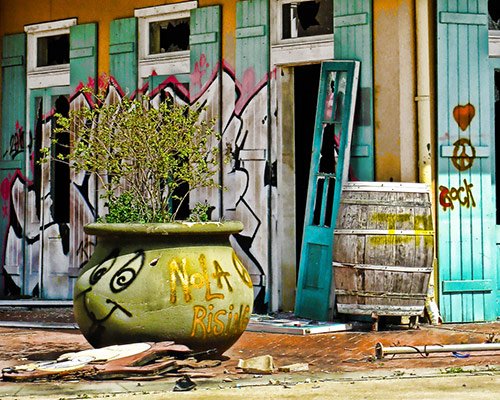 Big Ball: Six Flags New Orleans