Wonderful Watercolor Paintings by Maja Wronska
In this post we will showcase wonderful watercolor paintings by Maja Wronska. She is an Poland-based architect in her fifth year at Warsaw University of Technology. She started drawing buildings and castles since she was a little girl.
Below we have choosen a few of Maja's pieces which are examples of her architecture-based foundations and great watercoloring skills. She has captured some beautiful scenes from Venice, New York, Paris, Prague, Istanbul, Krakow and elsewhere. We hope you will enjoy going through these paintings.
If you like this article, you might be interested in other articles on 3D Street Art Paintings, Oil Paintings, Digital Paintings and Surreal Paintings.
Watercolor Paintings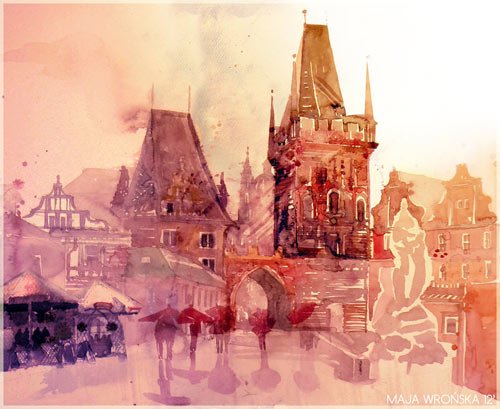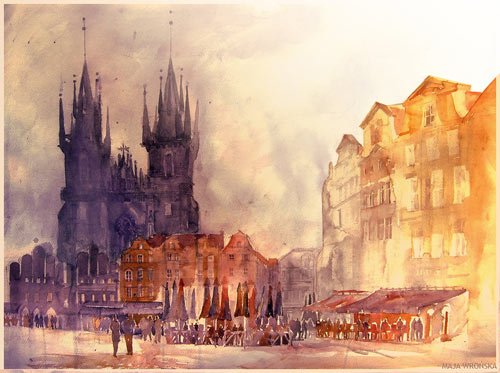 Don't forget to visit her DeviantART profile.