20 Outstanding Digital Paintings of Superheroes
You will love this post if you are a big fan of DC Comic characters, including Superman, Batman, Wolverine, Iron Man, Captain Amercia and etc. While stumbling through deviantART we came across some outstanding digital paintings of superheros by Jeremy Roberts.
Jeremy Roberts has been working as digital artist for more than ten years now. He also worked as freelance digital painter. He worked for almost every major comic book publisher, including DC, Marvel, Darkhorse, MV Creations and many others.
Jemery has been also working in 3D using 3D Studio Max, ZBrush and Photoshop. He has done many illustrations, matte paintings and covers in 3D. You can see his 3D and other work here at deviantART.
If you like this article, you might be interested in other articles on Oil Painting, Acrylic Painting, iPad Finger Painting and Artrage Paintings.
Mind Blowing Digital Paintings of Superheroes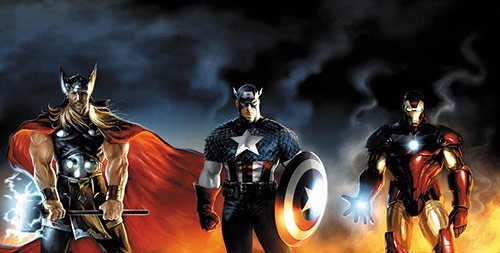 Hope you liked these outstanding digital paintings of Superheroes. If you know something about Comic Superheroes, drop us a comment. If you got more paintings of superheroes you would us to feature here at Boost Inspiration, do it in the comments below or write us from the contact page.