Gorgeous Digital Paintings by Filip Acovic
Digital painting is an emerging art form in which traditional painting techniques such as watercolor, oils, impasto, etc. are applied using digital tools by means of a computer, a digitizing tablet and stylus, and software. Traditional painting is painting with a physical medium as opposed to a more modern style like digital.
Digital painting differs from other forms of digital art, particularly computer-generated art, in that it does not involve the computer rendering from a model. The artist uses painting techniques to create the digital painting directly on the computer. All digital painting programs try to mimic the use of physical media through various brushes and paint effects.
In this post we showcased Gorgeous Digital Paintings by Filip Acovic. Filip is a digital artist from Belgrade, Serbia, who loves to create absolutely fantastic comic characters in his unique style of cunning, creepy and captivating fashion. One must really adore the lighting and exceptional details imprinted in his paintings, which in turn make them very attractive. Let us check out some of the cool digital paintings from this incredibly talented artist for your inspiration. Don't forget to visit his deviantART profile here to see more of this work.
Illumination
Dark Knight Returns
Monster Hunter Challenge – The Hunter
Mathmagic
Sharks, Snakes and Planes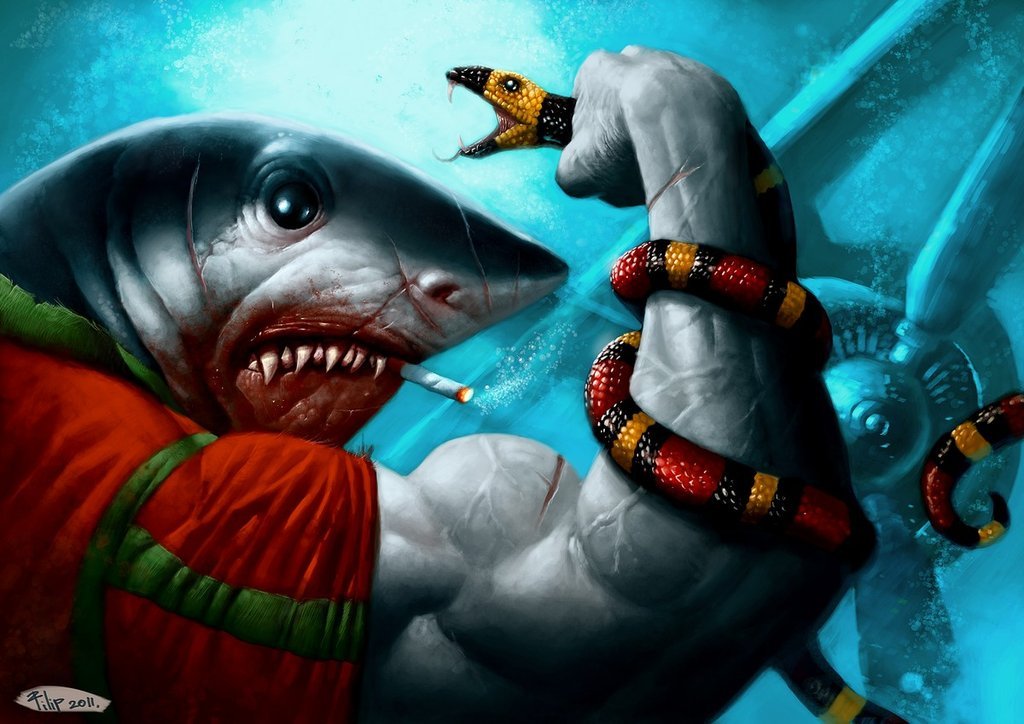 Pinocchio
Grunt
Red Baron
Jimbo
Korgoth
Family Man
Sagat
Blanka
Mushrooms