Anatomical Letters (ABC)
Alan Wells is an Ireland based artist. All his work is hand painted or drawn. He doesn't have anything against digital work, he just really like working with the materials he use.
He work with acrylic paint and colored pencil on textured paper and following paintings are his personal on going project where he is having some fun with letters (ABC).
You might be interested in following related posts:
Anatomy of Letter A
Anatomy of Letter B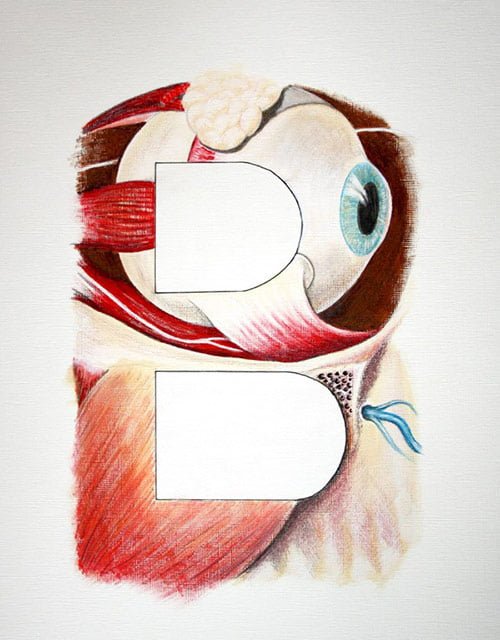 Anatomy of Letter C
Images Credit: