30 Incredible Warmachine Digital Paintings for Privateer Press
Privateer Press, founded in December 2000, is an award-winning role-playing game and miniature wargame production and publishing studio. They produced board games like Warmachine, Hordes or the Iron-Kingdoms. Hundreds of thousands of players all over the world enjoy playing their games.
Warmachine is a fast-paced and aggressive squad-based tactical action game set in the steam-powered fantasy world of the Iron Kingdoms. Players take on the role of elite soldier-sorcerers known as warcasters. Though immensely powerful combatants in their own right, the warcasters' true strength lies in their ability to coordinate and control the mighty warjacks- massive steam-powered combat automatons that thunder across the battlefield wielding powerful weapons and engaging battle in a clash of iron and steel.
An illustrator (Andrea Uderzo) from Italy has drawn a large number of incredible Warmachine painting & illustrations for Privateer Press. Today's post is the collection of these digital paintings for your inspiration.
Warmachine MKII
Goreshade Warmachine
Khador Army
Mercenaries Army
Cygnar Army
Retribution of Skyra
Legion of Everbligt
Minion Metamorphosis
Trollbloods Warmachine
Skorne Metamorphosis
Circle of Orboros
Abyslonia
Epic Thagrosh
Epic Lylyth
Epic Doomshaper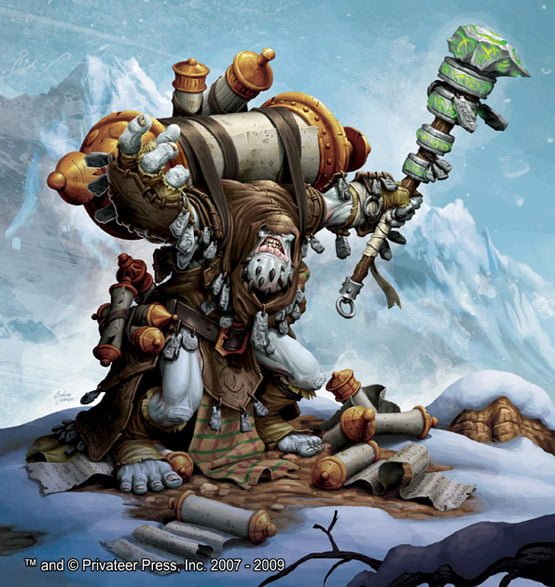 Epic Madrak
Summer Rampage
Thorn Warmachine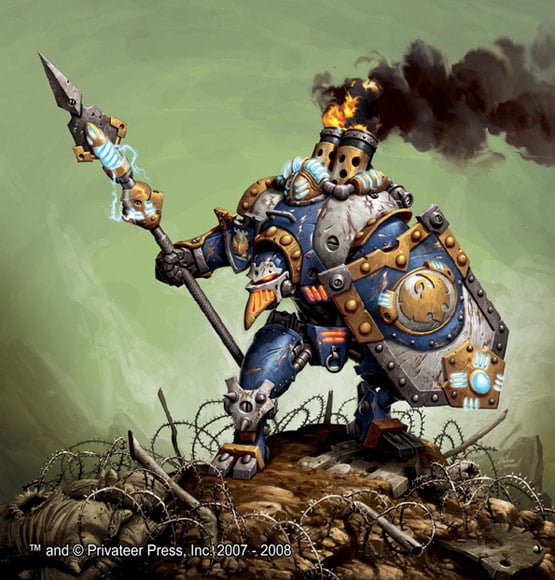 Templar
Protectorate
Rowdy
Nightmare
Mercenaries
Mammoth
Khador
Drago
Epic Madrak
Pirates Cover Warmachine
Mysterious Passenger and Holt
Margan Vain