Halo 4 Free Background Wallpapers for Your Desktop
The Master Chief returns to battle an ancient evil bent on vengeance and annihilation. Shipwrecked on a mysterious world, faced with new enemies and deadly technology… the universe will never be the same.
Halo 4 is the seventh installment of the best-selling Halo franchise. The game was developed by 343 Industries, a Microsoft owned internal development studio established for the purpose of creating new properties for the Halo series. Halo 4 is the first of three games in the Reclaimer trilogy, and is a direct sequel to Halo 3. It is built using the unreal engine and uses havock physics.
More people played Halo 4 in the first 24 hours than any other Halo launch day in history. In this post we bring you awesome Halo 4 free background wallpapers for your desktop. Hope you will like them.
If you like this article, you might be interested in other game wallpapers like Diablo 3 Wallpapers, Wallpapers for Aion, Mass Effect 2 Wallpapers and Call of Duty Black Ops Wallpapers.
Halo 4 Game Wallpapers
A Halo 4 wallpaper using an Over-Edit/High Saturation style.
Another Halo 4 wallpaper. This is more of a minimal style. Hope you like it.
A simple wallpaper made for desktop. The background is taken from Halo 4's official site
A new wallpaper of Halo 4.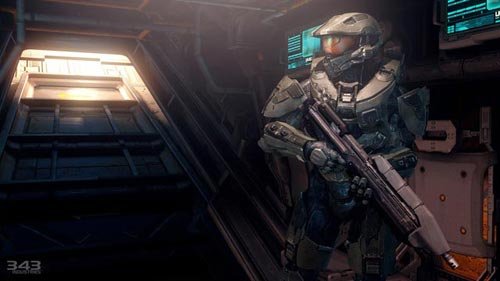 Free Halo 4 wallpaper with amazing background.
There are lot of helmets in Halo 4 game and they are really cool.
Master Chief Petty Officer John-117 is a SPARTAN-II commando of the UNSC Naval Special Warfare Command.
A new awesome wallpaper of Halo 4.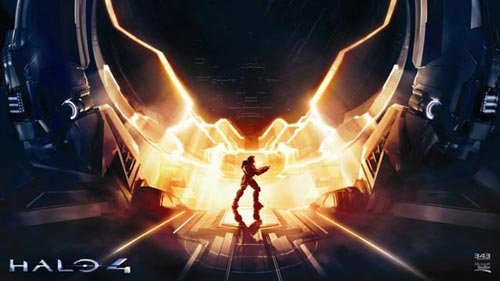 This is the latest Halo 4 wallpaper from RexAdde.
Master Chief returns to fulfill his destiny.
The UNSC Infinity is where all multiplayer takes place. It is a 3 km long space vessel filled with Spartan IVs.
Beautiful wallpaper background of Halo 4 troops for Halo 4 game lovers.
A tribute to all of John's allies, those who have fallen and those still by his side.
This background is entitled "Always at the Ready". The spartans are always there and ready to fight for humanity. If you guys enjoy it feel free to download the background!
Customized Halo 4 game wallpaper. The designer took only 30 minutes to make this awesome background wallpaper.
Great game and a great wallpaper made by a designer at deviantART.
Halo 4 Concept art made in Photoshop CS6. Feel free to download the wallpaper!
Made using a render created by FTG Insanity.
A cool wallpaper made for fun. Feel free download this background wallpaper.
Beautiful wallpaper with brilliant effects around the Master Cheif.