4 Skills and Resources for Web Designers to Build a Successful Freelance Business
The odds are great that you've stumbled upon and read tons of books and articles on how to improve your craft. Ranging from the basics of CSS and HTML to the latest guides of JavaScript coding techniques, you've probably digested all the content until there is nothing left. Sounds familiar, right?
Even if it doesn't, you should realize that being a successful web designer is a lot more than knowing how to code programming languages. There are many essential skills that are not conventionally related to any web designing role, however you should learn them in order to build a successful freelance business:
1. Copywriting
Most designers ignore the fact that copywriting is essential for their freelance careers. They tend to give much focus on designing impressive pages and forgetting that a great copy will influence the final product of the project. Readers don't solely see the design of a page; they look at the site as a whole with a compelling content to digest. And, if you don't want to put your great design work at stake, then you should consider learning how to craft a compelling copy. Copywriting is very essential, not only will you be able to convey more value to your pages but you will be able to expand your freelance business as well. Instead of hiring someone else to create content for their projects, clients may decide to assign you. Here are some resources to learn copywriting from scratch.
2. Blogging
Blogging is also a skill that all designers should possess if they want to leverage their businesses. With a tight competition stifling most freelancers to land projects and deals, blogging can be a great trump to save your business sanity. This skill will allow you create a great blog to use as your portfolio for your freelance business. With an impressive portfolio, you are more likely to draw attention of high paying clients, build a great online exposure for your personal brand and eventually stand out from the crowd of thousands freelancers out there. Therefore, you shouldn't neglect the benefits that blogging can bring to your business. With great blogging skills, you can draw a lot of traffic to your blog portfolio and convert strange readers into loyal customers for your business. Moreover, you can create a profitable blog as your alternative source of income. Here are some blogging resources:
3. Negotiation
Knowing how to negotiate is as important as knowing how to craft a masterpiece of design. By combing theses skills you are able to negotiate with clients the right way so that you get paid for what you deserve. I've seen a quite number of designers who can't take their business off the ground simply because they lack negotiation skills. These designers are more likely to accept projects that pay pittance. This one of the things every freelancer should avoid at low costs. If not, accepting low paying assignments will harm your business and eventually kill your career as a designer. Thus, it is highly recommended to acquire negotiation skills.  Nobody has mastered the art of negotiating; however these resources will surely help you become a great negotiator for your freelance business.
4. Online Marketing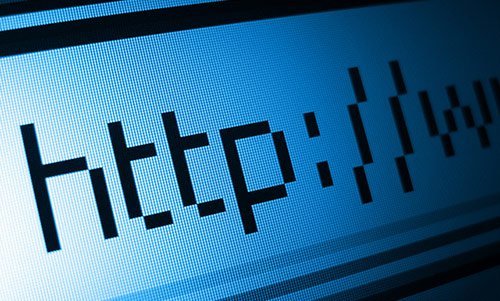 Blogging plays an important role on getting clients so does online marketing. These two skills go in hand and hand, they are like each side of the coin. Online marketing involves exposing your brand to thousands of people, harnessing the power of testimonials and building networks everywhere. Lacking these skills you will hardly get your blog portfolio noticed to prospects. And, if you can't market your services properly then blogging will be a huge waste of time. Not only can online marketing skills help you build exposure for your personal brand but it also can help you pull in new high-paying projects that most designers are craving for.
All the skills above come in handy for your business success. A successful web designer needs to combine them all in order to cater to all needs and demands of clients. The resources will help you take a leap into some fields that are not directly related to web designing but can help you become a better designer.