Surreal Pop Art by Joe Fenton
In this post we showcased incredibly amazing Surreal Pop Art by Joe Fenton who lives in Brooklyn, New York. He spend most of his time creating masterpiece and incredibly detailed illustrations. Joe studied sculpting at the Wimbledon School of Art and moved on for few years in the film industry for directors such as Terry Gilliam and for companies such as Disney and Miramax as a film concept designer.
Joe has created some rocking art. He created his artwork by drawing the characters and figures of his imagination on a small scale and then combined it all together on a giant piece of paper by tracing them all.
Mr Fenton said:
The idea to do a large scale drawing had been circulating around my head for a while. It took courage to start it as I had never done anything that size before. As you can imagine, you have to invest a lot of your time to complete something like this. I just had to believe in my process and have faith that it would work out!
Don't forget to visit hist Behance profile.
On the Air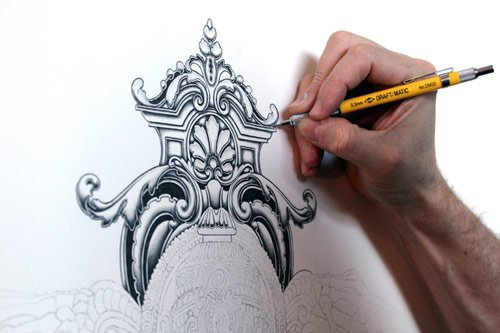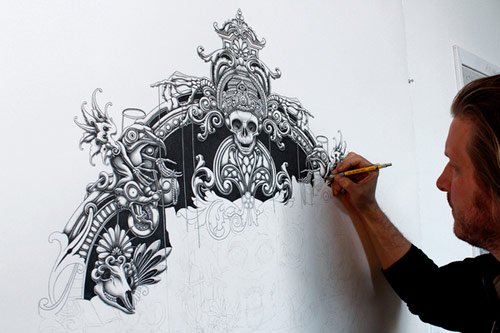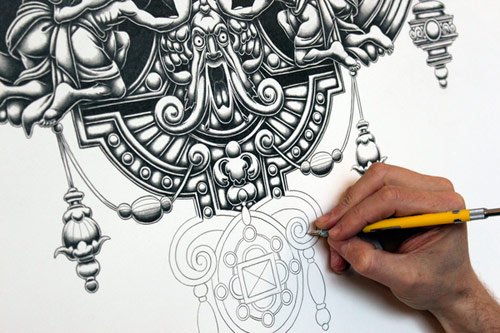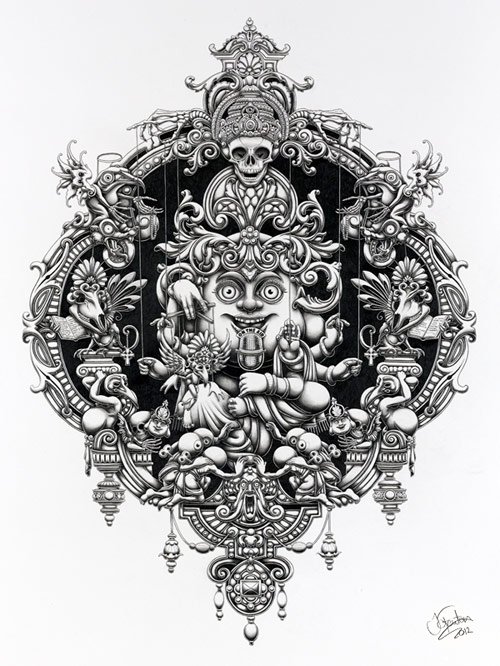 Marauders Banquet
Pride
Solitude
The Joyriders
The Lullaby