25 Beautiful Flyer Designs for your Inspiration
Flyers are one of the best ways of communicating with users and delivering the information. As you may know it's easy to spread the news of any upcoming event through social media but still the flyers are not dead. People still use flyers and posters to get the maximum exposure for their events.
The flyers or posters are also important to showcase the creativity of any designer and to get inspiration. If you are a designer and looking to get some ideas for flyer design, this post is definitely for you.
In this post we showcased 25 beautiful flyer designs that will help inspire your creativity. There are great examples here to improve your own unique flyer designs. We hope you will like the collection and this convince you to do something brilliant yourself.
You might also want to have a look at these really cool well-designed brochure designs.
Flyer Designs
1. Ya Beach – Party Flyer
2. Life in Focus – Promo Flyer
3. Romance Party
4. Party Night Flyer
5. Hyper flyer
6. Mixlife Mixed Live
7. Rebel Flyer Template
8. Free for Ladies
9. Freshtival
10. Fit Kitchen
11. Electro House Flyer
12. Etisalat – Double your Points
13. QuakeDance Flyer
14. Blitzkrieg VI – The Hard Electronics Festival

Blitzkrieg VI – The Hard Electronics Festival
15. Chameleon – Candy Factory Flyer

Chameleon – Candy Factory Flyer
16. Audi A1 Dance Night
17. Abflug
18. Hideout Launch Party Flyer
19. Mikro Club Flyer
20. Lovejoy – Music & Event Flyer
21. Nutricionista – Holmes Place Coimbra

Nutricionista – Holmes Place Coimbra
22. Club Fusion
23. Dance Attack
24. Flyer for the Beez "Daluxe" Parties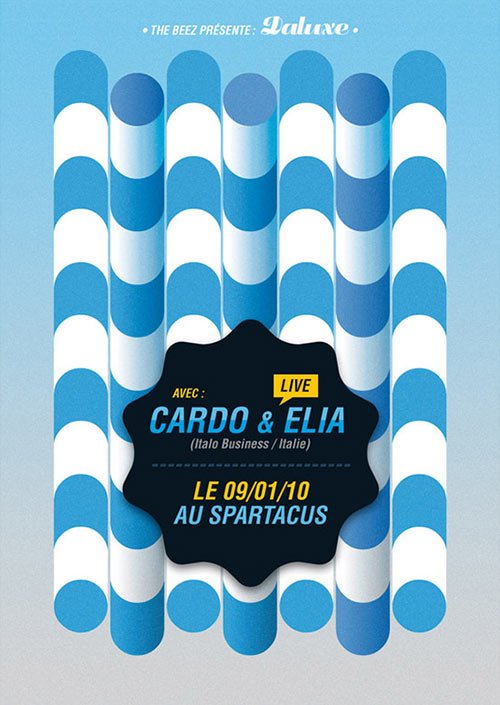 Flyer for the Beez "Daluxe" Parties
25. Morph x7