A Showcase of Vinyl Wall Art
Posters have grown up – if you're looking for a creative, louder, brighter or more interesting way to liven up your walls, then vinyl wall art may be for you. With designs inspired by (and sometimes created by) Threadless, there's been a huge movement in the design community to create vinyl wall stickers that can both look great and peel off the wall without leaving marks – so you can easily decorate your walls differently every month, week or (if you're so inclined) every day.
We've chosen a selection of some of the best, brightest & most fun vinyl wall stickers to showcase and to inspire you.
The Trip

Source: The Trip
Istanbulified Vinyl Wall Art

Source: Istanbulified Vinyl Wall Art
Heart Breakout – Vinyl Wall Art

Source: Heart Breakout – Vinyl Wall Art
Forest of Love Vinyl Wall Decal

Source: Forest of Love Vinyl Wall Decal
Wall Decal – Cute Birdcage with 4 birds

Source: Wall Decal – Cute Birdcage with 4 birds
Need for Speed Wall Art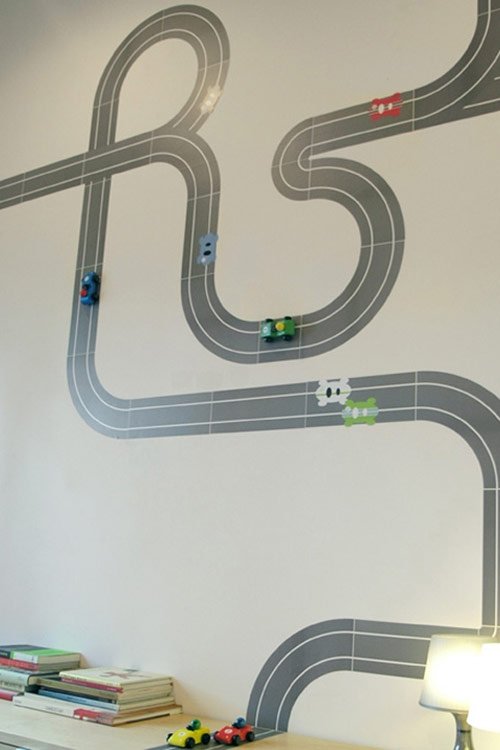 Source: Need for Speed Wall Art
Tweet Heart Wall Art

Source: Tweet Heart Wall Art
Three Daney Birds, Vinyl Decals, Wall Art

Source: Three Daney Birds, Vinyl Decals, Wall Art
Flower Tree Wall Stickers

Source: Flower Tree Wall Stickers
Blossom Affection

Source: Blossom Affection
Vinyl Wall Decal Bi-Planes and Clouds – Wall Art Stickers Graphics

Source: Vinyl Wall Decal Bi-Planes and Clouds – Wall Art Stickers Graphics
Banksy Balloon Girl Wall Stickers

Source: Banksy Balloon Girl Wall Stickers
Wall Art

Source: Wall Art
Tree and Bird Cage Wall Sticker

Source: Tree and Bird Cage Wall Sticker
Birch Tree Wall Decal Set 5 Birch Trees with Leaves

Source: Birch Tree Wall Decal Set 5 Birch Trees with Leaves
Vinyl Wall Art Decals

Source: Vinyl Wall Art Decals
Mega Man – Wall Art

Source: Mega Man – Wall Art
I'm Like a Bird

Source: I'm Like a Bird
City Clock – Wall Art

Source: City Clock – Wall Art
M!aw – Wall Art

Source: M!aw – Wall Art