A Showcase of Creative, Clever Print Advertisements
Advertisements need to stand out if they're going to be effective, and creating an advertisement that makes people take a second look is far from easy. Print advertisements are usually only glanced at at first, so when designing an ad you need to make sure that it grabs attention and gets the point almost instantly.
We've selected a range of print ads that stand out, that grab your attention and that get their message across succinctly and cleverly. We're hoping they'll inspire you for your next design.
PBS: Brain

Source: PBS: Brain
USA Hockey: Play

Source: USA Hockey: Play
Amtrak: Pennsylvanian, Palmetto, Carolinian, Adirondack, Vermonter, Downeaster

Source: Amtrak: Pennsylvanian, Palmetto, Carolinian, Adirondack, Vermonter, Downeaster
Expertwhitening: Submarine

Source: Expertwhitening: Submarine
Audi R8: History

Source: Audi R8: History
Nike Extreme – Just Experience It

Source: Nike Extreme – Just Experience It
Washington's Lottery: So simple

Source: Washington's Lottery: So simple
Suzuki: Ostrich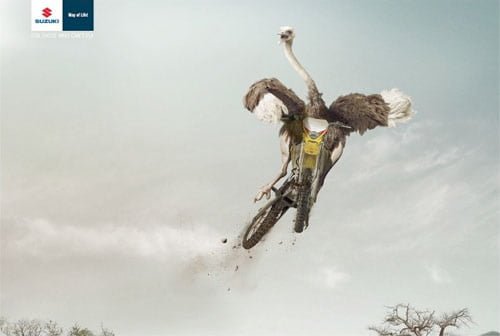 Source: Suzuki: Ostrich
Land Rover – "Defender Passport"

Source: Land Rover – "Defender Passport"
Olympus Binoculars

Source: Olympus Binoculars
coca-cola light

Source: coca-cola light
Heinz Hot Ketchup: Fries

Source: Heinz Hot Ketchup: Fries
Microsoft Xbox 360 Kinect: Man Contortionist

Source: Microsoft Xbox 360 Kinect: Man Contortionist
Solgar multivitamins: Encourages multitasking, 4

Source: Solgar multivitamins: Encourages multitasking, 4
Boy Scouts: Knife

Source: Boy Scouts: Knife
Gatorade Kids: Boxing

Source: Gatorade Kids: Boxing
RSPCA: Vacuum

Source: RSPCA: Vacuum
job.ru: Fall, Clerk

Source: job.ru: Fall, Clerk
Funny Nivea Ad

Source: Funny Nivea Ad
Volkswagen Touareg: Goat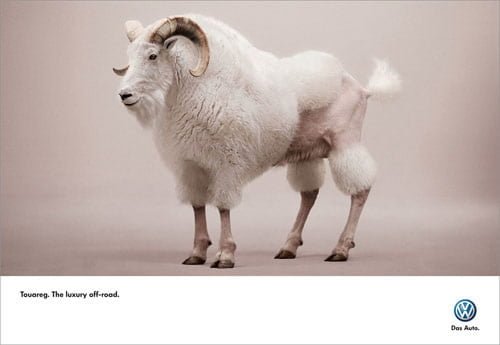 Source: Volkswagen Touareg: Goat