20 Powerful Public Awareness Ads That'll Make You Think
Advertisements have been a powerful source for spreading awareness among public for a long time now and almost all companies use advertisements for publicity now. There is a lot that goes on behind the screens before the actual ads are run on television or other media. For instance there is an idea on which an ad is based; then there is a whole ad shooting campaign if the ad involves actual people or other preparations if the ad does not present actual persons and just animations; there is voicing and written information and the duration of an ad is also considered and decided and there's whole lot of other aspects that are taken into consideration before an ad is aired anywhere. Now let's focus on public awareness ads as they are the ones that are responsible for delivering something extremely important and informative to the viewers and therefore it is very crucial that they be made so interestingly that they grab the viewer's attention the minute they see it. In short public awareness advertisements should be so powerful and attention grabbing that they make a lasting impression on all its audience.
To help everyone gain inspiration we have collected some the most amazing and thought provoking ads that we can find online. They'll get you thinking and they'll definitely convince you regarding something's benefits or its adverse effects and they are so strategically displayed that they'll certainly hold your attention.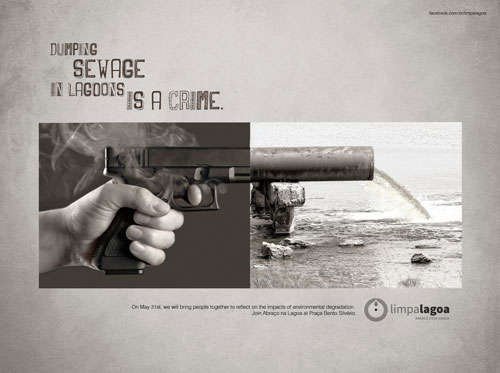 So how did you find these public awareness ads? Did they make you think about something? Leave your feedback about these advertisements in the comment section below.
If you like this list of public awareness ads, you might also like Award Winning Print Ads, Hilarious Print Advertisements and Extremely Controversial Print Ads.