Stunning Examples of Creative 3D Artwork
We regularly present several collections of beautiful artworks that are highly appreciated and enjoyed by the community. For today's session, we have come up with an exciting collection of creative 3D artwork that will truly amaze you. If you are good enough at using 3D tools, you can even convert 2D objects into unbelievably realistic artwork.
3D artworks always have a propensity to captivate the human eye. This is one of the major reasons behind the fame of 3D artwork. Different 3D tools are there that help you create unbelievably realistic and naturalistic artworks. For those who are expert in using 3D tools, creating beautiful and appealing 3D artworks is just the game of few couple of clicks. Enjoy!
Portrait of an Old Man by Tony Reynolds
Assassin's Creed by IceKrystal
Goblin Library by Marthin Agusta Simny
Dream of flying by Artur Szygulski
DREAMER CORN by Marcos Nicacio
Zombie inspired by Jordu Schell
Devil in iron by Nikita Veprikov
General's Portrait by Bruno Jiménez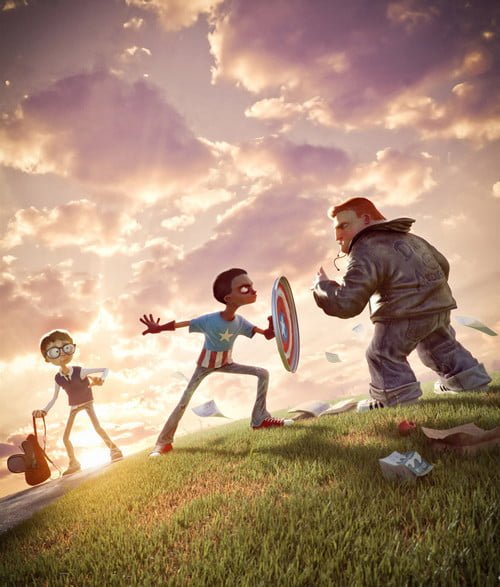 May Gift by Carlos Ortega Elizalde
Stylish New 3D Tutorials
Design a Multimedia Website Layout in Photoshop
How to Create Cityscape Concept Art
How to Make a Textured 3D Spray Can
Create a Spherical 3D Puzzle With Photoshop
Design a Realistic 3D stone egg in photoshop
How to Create a Delicious Green Apple Illustration
Create A Realistic Loaf of Bread in Photoshop
Create a Mac Style Home Icon in Photoshop
Create a Beautiful Paint Brush Icon in Photoshop